The Man Repeller Leandra Medine Got Married. The Details On Her Off-The-Rack Marchesa Wedding Dress
The Not-So Man Repelling Leandra Medine Got Married!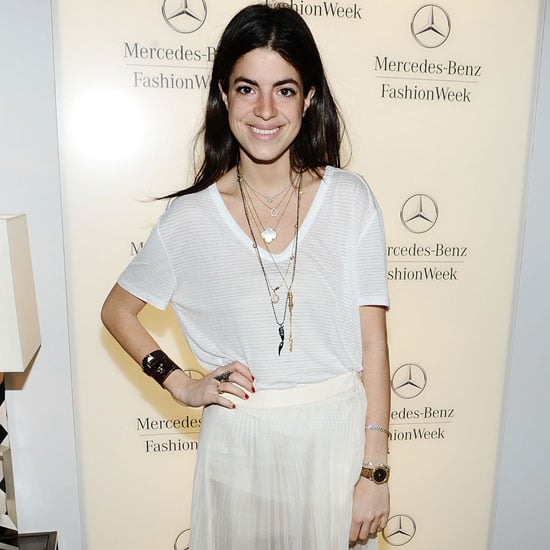 Quick fashion service announcement: One of our all-time favourite blogger Leandra Medine (of The Man Repeller fame), got married. Congratulations LM! Obviously, Leandra's sense of style didn't repel her beau, as she tied the knot to her anonymous fella last night in NYC. The fabulous Medine had mentioned that she was employing the services of Prabal Gurung for her wedding dress, but the style-star ended up going for an off-the-rack, tulle-skirted Marchesa confection. Apparently the frock was a longer version of the dress that Miranda Kerr wore to last year's Met Gala Ball, remember? Medine said of the dress, "It's tight on top and then it explodes at the bottom." Whilst the frock might sound traditional, Leandra's attitude was anything but bridezilla-esque. When asked about the finer details of the day she said "Cake? I'm not even sure there is a cake. Do you know how many Céline bags I could buy for that cake?" Now, that's our kinda bride! No word as yet if she'll post on her big day, but we did spy this cute snap of Leandra via Instagram.