Marion Cotillard Stars In Lady Dior Campaign
It's an Art: Marion Cotillard Stars in Lady Dior's Resort 2014 Campaign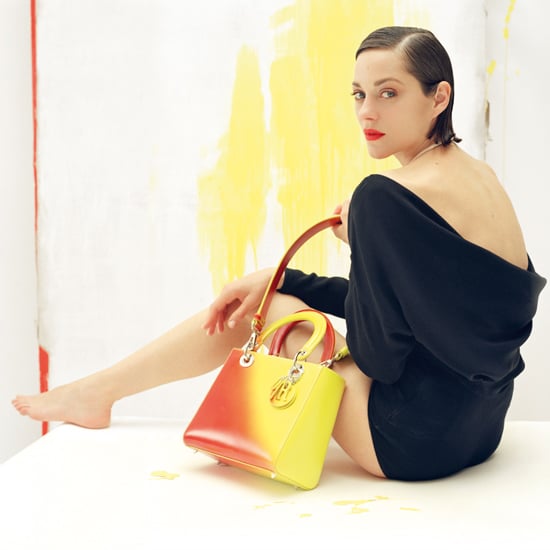 Fashion's love affair with the art world continues in Marion Cotillard's stunning Resort 2014 campaign, shot by photographer Tim Walker, for the iconic Lady Dior bag.
This season, the bag is updated with high-contrast colours that fade into one another, forming a gradient that would look perfectly at home on a canvas. So naturally, in the background of each of the ads is a canvas splattered with colours featured on the bags.
Get a look at Cotillard's latest Lady Dior ads here.
Photos courtesy of Dior