Michael Kors Watch Hunger Stop Campaign Milestone
Kate Hudson Joins Michael Kors in Fight Against World Hunger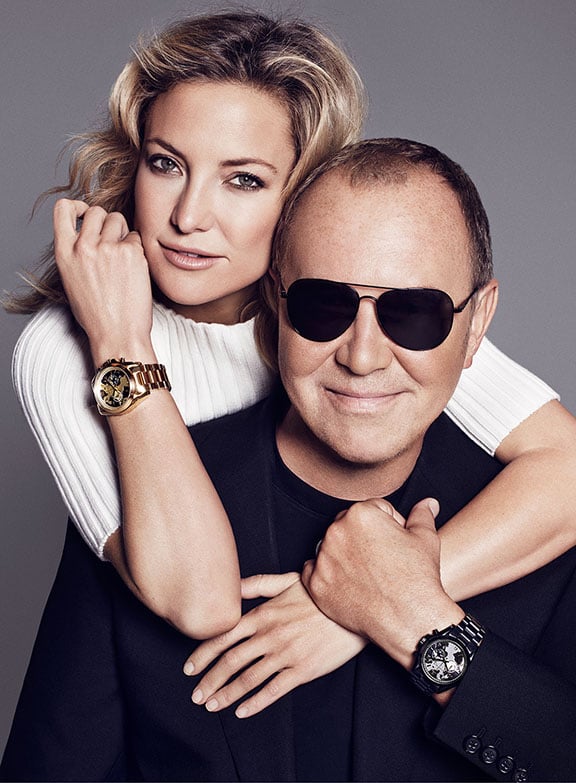 Some say fashion is fickle but when the commercial coin is used to feed 10 million children, it's hard not to celebrate the cash cow that is clothing. Just this week, Michael Kors announced that through the sale of the Michael Kors 100 series watch, which retails for $295, as well as donations from the brand's customers and Kors' own personal contributions resulting from the #WatchHungerStop 'selfless selfie' campaign, he was able to feed over 10 million hungry children together with the United Nations World Food Programme (WFP).

"I'm very proud that through our Watch Hunger Stop campaign we've helped WFP deliver over 10 million meals to children in need. We couldn't have done this without the compassion and efforts of our fans and customers whose support of this important cause is inspiring," confirms Michael.

Now, Kate Hudson is joining the American-based fashion designer in the fight, who says, "As a mother, I can't think of anything more important than raising a healthy and educated generation of children and WFP's School Meals Program is committed to exactly that. This is a cause that I'm eager to be a part of because I believe we can all make a real and significant difference."

The campaign, which was launched in 2013, was pioneered by the newly announced United Nations World Food Programme Global Ambassador Against Hunger. To join the fight head into a Michael Kors store during October (World Food Day is on October 16) and make a $5, $10 or $25 donation to WFP at the register. Michael Kors will also be launching a limited edition watch, the Bradshaw 100 (worn by Kate and Michael) and every one sold means 100 meals for hungry kids. We'd love to #WatchHungerStop. Would you?