Miley Cyrus Marc Jacobs Campaign
It's Here! See Miley Cyrus's Full Marc Jacobs Ad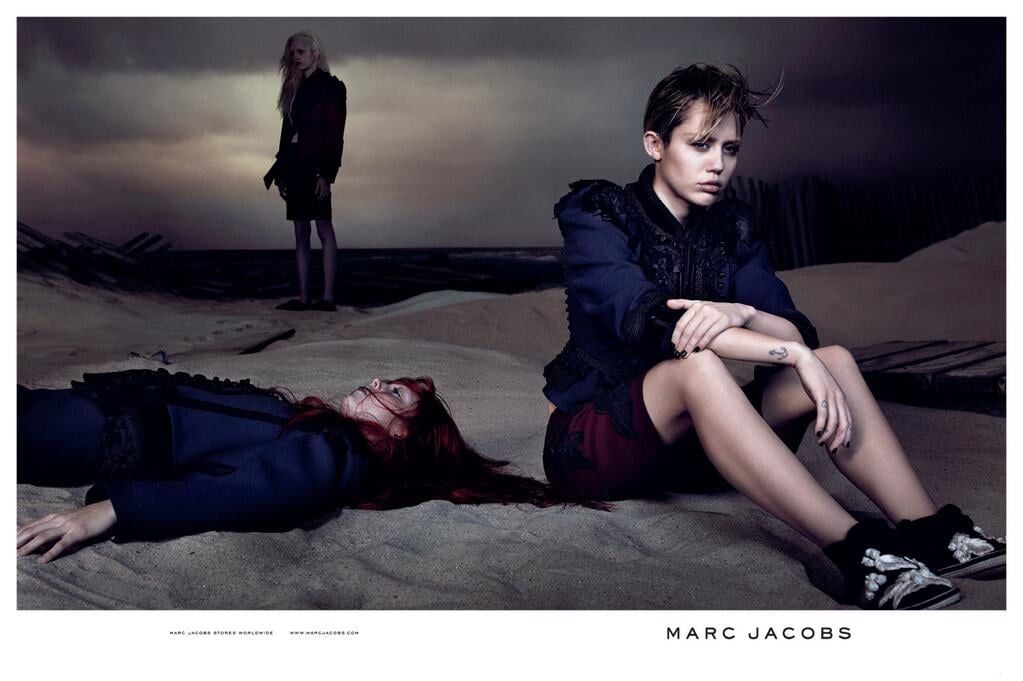 When you think about it, it was really only a matter of time before Marc Jacobs put Miley Cyrus in one of his ads.The brand tweeted an image from its Spring 2014 campaign, which features Cyrus and two other models. Photographer David Sims shot the ad on a beach that mimics the nihilistic set of Jacobs's last runway show.
This ad is another milestone in Cyrus's relationship with Jacobs — she's known the designer since she was 16 and wore one of his dresses to last year's Met Gala. She's even been photographed nude for his line of skin cancer awareness t-shirts.
This shot is the first image to be released from Jacobs's Spring 2014 campaign. Stay tuned to see if the rest of them look this good.