Miranda Kerr in Over The Knee Boots
Miranda Kerr Nails Over-The-Knee Boots (Twice!) — Which Look Do You Love?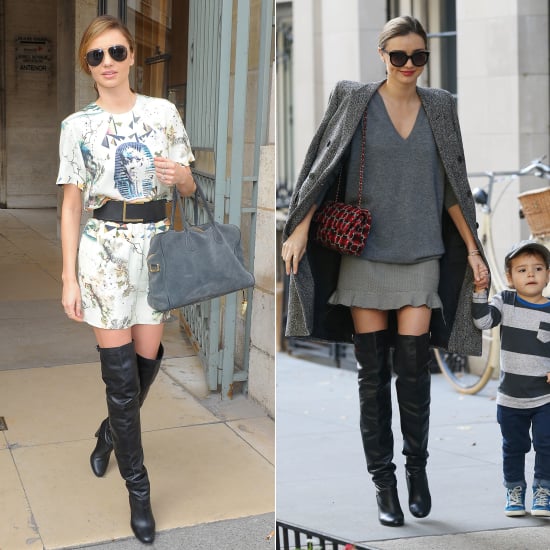 If anyone can pull off a tough trend, it's Miranda Kerr. Last week in New York City the Australian supermodel styled up a pair of Hermès Defile over-the-knee black leather boots with soft tonal layers — a grey Equipment sweater, Stella McCartney coat, Marc Jacobs sunglasses and a pop of colour in the form of — what else — a Chanel purse. This is the second time in recent weeks Miranda has made us covet the typically tricky-to-wear boots, again working them with a short hemline during Paris Fashion Week. The first time, she teamed with matchy-matchy Balenciaga, cinching the Balenciaga Sphinx shirt and skirt with a black belt.
We're sold on both looks, so now the verdict is up to you, in which city did she wear it better?
Balenciag, , pairin