Miranda Kerr In a Pastel Perfect Look for Valentine's Day in Sydney: Steal Her Pretty Style Head to Toe!
Miranda Kerr's Pretty in Pastels: Steal Her Style!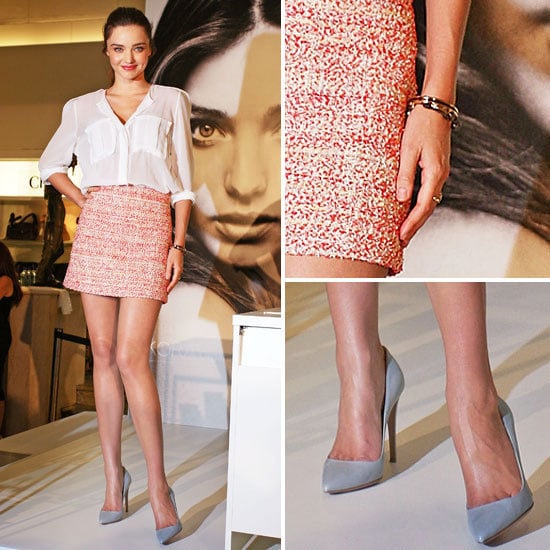 Now this is a grown up way to wear pastels! While promoting her Kora Organics skincare line in Sydney yesterday, Miranda donned a fresh, sophisticated ensemble — pairing an effortlessly loose-fitting white button down with a textured peachy-pink skirt (both Willow) — making this ultra-femme trend totally wearable. To seal the deal, her powder soft blue-grey Prada pumps kept things tonal. Extra points for the fine gold extras. Love Miranda's flirty outfit? Shop our key pieces to channel this romantic blouse-skirt combo.