Nicolas Ghesquière at Louis Vuitton
How Will Nicolas Ghesquière Change Louis Vuitton?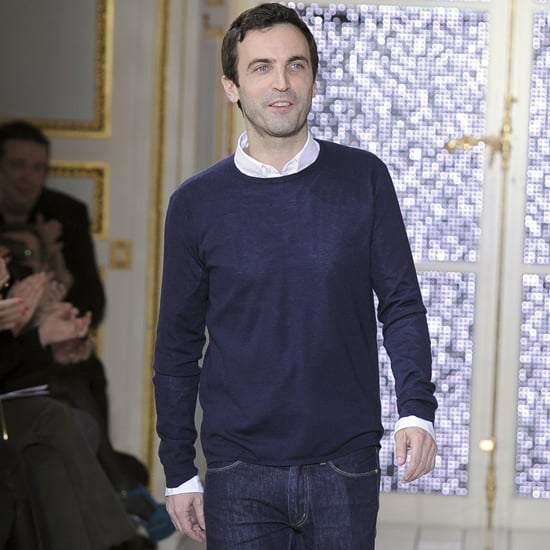 Big if not unexpected news hit the fashion world when Nicolas Ghesquière was named artistic director at Louis Vuitton, replacing Marc Jacobs. And while Ghesquière is widely known as one of the most talented designers of his generation, what's harder to know is how he'll change the house that had Jacobs at its helm for 15 years. Lucky for us, there are indicators. Looking at his past work; some of the things he said before, during, and after his tenure at Balenciaga; and how he's talked about his new job, which was announced Monday, we've pieced together a few ways Ghesquière is likely to change Louis Vuitton.
A More Modern Look

Ghesquière created slim fits and silhouettes so razor sharp at Balenciaga that he eventually had to admit to a bit of a sizing problem. About a month before he left the house, he said, "I had a tendency to think good cut and small size, but a good cut should come in big sizes, too." Vuitton will require Ghesquière to create clothing in a variety of sizes, to be sure, but his focus on cut and material probably isn't going anywhere. So while Jacobs's shows sometimes took inspiration from decades past, Ghesquière will give us modern ready-to-wear with some definite twists — not unlike the hyper-cool garments he made for Balenciaga's Spring 2013 show.
New It Bags
Although Ghesquière said he came to "regret that [Balenciaga] is seen as a house of bags," he's already leaning in to Vuitton's position as a world-class purveyor of purses and accessories. "Fashion is not only about clothes, it is between art and culture," the designer said in an interview with Suzy Menkes. "Values that Louis Vuitton represents." Vuitton recently reaffirmed its commitment to creating highly luxurious bagsby hiring Darren Spaziani as its director of accessories. And Spaziani, no doubt, will be working closely with Ghesquière to help make that mission a reality.
Edgier Ad Campaigns

In addition to designing the women's collections at Louis Vuitton, Ghesquière will be in charge of the ad campaigns for them, too. His past campaigns for Balenciaga took their cues from the mood of the clothing and the season's inspiration — if the dresses were dark, so was the ad. At Vuitton, where Ghesquière will have the resources of one of the most profitable brands in fashion, the production values of the campaigns might increase — but they'll probably still be just as straightforward.
Big Statements on the Runway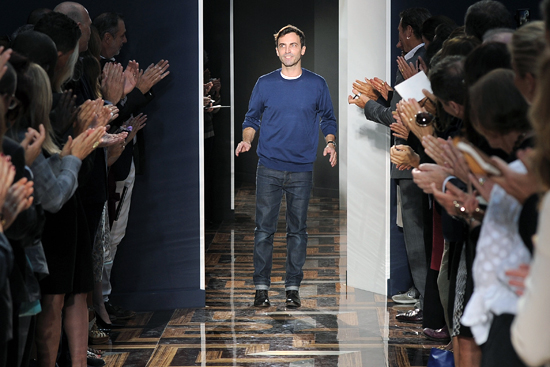 Ghesquière respects his audience — and at Balenciaga, he only showed before a room of about 250 people. At Louis Vuitton, where he'll put on shows for thousands (he's even staging his first effort, for Fall 2014, at Jacobs's favoured venue, the Cour Carrée du Louvre), that level of respect won't change. But the size and the scope of his statements might. "The quality of what you have to show, the reason, the sharpness, the idea has to be strong," he told Cathy Horyn while still at Balenciaga. "If they get it or not, that's another problem. My concern is to show that I worked hard to achieve something."