Nicole Richie Red Carpet Maxi Dress
Nicole Richie Rocks a Maxi Dress With Oxfords — Would You?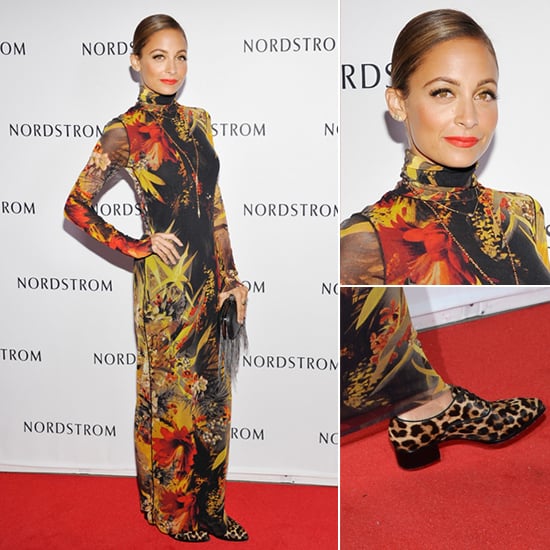 Nicole Richie put her bold foot forward — literally — at the Nordstrom store opening gala in Glendale, CA, last night. Aside from her long-sleeved, high-neck printed maxi dress, she added an even bolder finish thanks to a pair of leopard-print oxfords. It was definitely one loud mixed-print party on that red carpet! But we're not surprised that a fashion risk-taker like Nicole would think to pair a floor-length dress with oxfords instead of sandals. But the real question: is Nicole starting a new trend? Would you follow her lead and do the same? Vote and leave a comment below!