Olivia Palermo With Sondra Roberts Petals Clutch at Berlin Fashion Week
Style Stalk: Get Pretty Petals!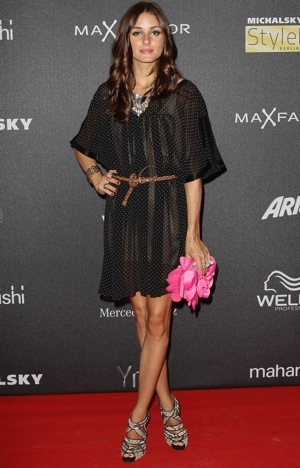 We can always count on Olivia Palermo for amazing accessory inspiration. The City star was spotted — pun — making the rounds during Berlin Fashion Week wearing a Michalsky silk polka-dot dress, Chrissie Morris for Michalsky sandals, and standout pink Sondra Roberts clutch. Such pretty petals deserve the spotlight. Not only do they add extra femme to her ensemble, but the frothy layers add a cool textural element.
Wanna join the floral brigade?
Keep reading . . .