Olivia Palermo Walks Her Dog Mr Butler In Style in NYC: Snoop and Shop Her Off-Duty Street Style Look!
Most Wanted: Olivia Palermo's NYC Street Style (Cute Pup Included!)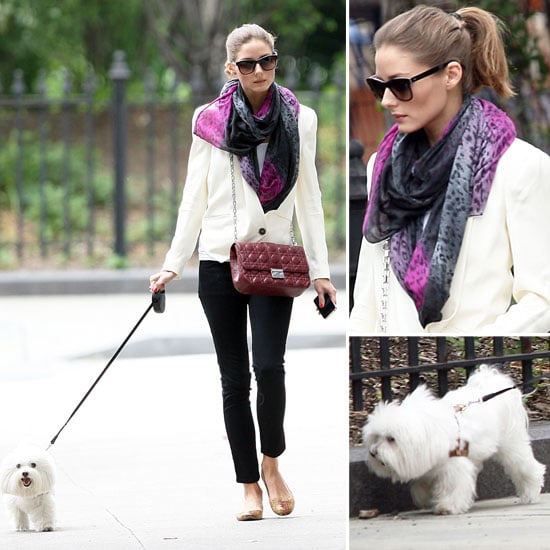 Ok Olivia Palermo, we get it. You and your pup (Mr Butler to those of you who haven't met him already) make an incredibly chic couple, leisurely strolling the West Village streets in NYC. She pulled this trick not so long ago, but her dog-walking outfit today is especially relevant as there must be a chill in New York air today. Liv's covered up look is a trove of sartorial inspiration for the coming weekend. A pair of cropped, black skinnies teamed with this season's must-have white blazer makes a classic combo, but her mulberry quilted tote and violet-swirl scarf add just enough colour to keep things interesting. A neutral pair of ballet flats and graphic sunnies seal her sweet street-style deal. Like what you see? We found similar so you can steal Olivia's look. BYO puppy.