Opening Times for Topshop Jam Factory Chapel Street Store in Melbourne:
Write This Down: Topshop Melbourne's Opening Times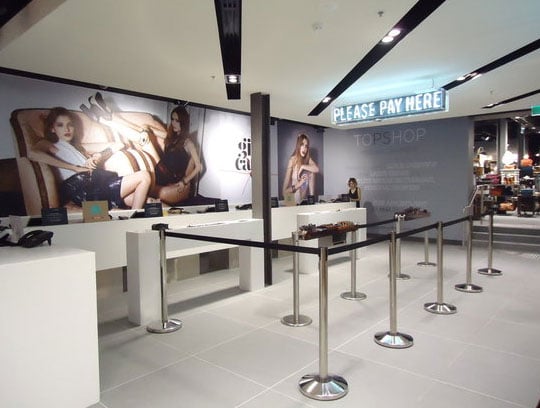 Australian shoppers keen for their first taste of Topshop slept outside the Chapel Street store last night, and since the 10am opening time we've heard seen (thanks Twitter!) the in-store madness. Let's hope those eager beavers read our cheat sheet before shopping up a storm! Given the killer product we spied when we took the tour, we're betting our newly purchased slipper flats that Topshop's first Aussie flagship will be choc-a-block in the lead up to Christmas. Whether you're brave enough to battle the crowds over the opening weekend, or are willing to wait for the buzz die down, we thought you may want to memorise the following. . .
Opening Weekend Hours: Thursday 10am - 9pm, Friday 10am - 9pm, Saturday 10am  - 8pm and Sunday 10am - 7pm.
Regular Trading Hours: Sunday 10am - 9pm, Monday - Thursday 10am - 7pm, Friday 10am - 9pm and Saturday 10am - 7pm.
Topshop and Topman, Shop 1A, 500 Chapel Street, South Yarra, VIC. (03) 8844 9099