Oscar de la Renta 2011 Fall New York Fashion Week Runway Show
2011 Fall New York Fashion Week: Oscar de la Renta
Bold, ethnic-inspired prints that meld seamlessly with refined silhouettes and tailored sheath dresses — it's how Oscar de la Renta sees the world this Winter. A meeting of striking patterns and patchwork on full-length coats and shorter jackets, then Oscar's laydylike pieces — a tweed skirt suit, a metallic pencil skirt. Nearly every look gets a dose of fur in a cozy snood or hat, adding luxury to the sophisticated looks. Through the streamlined silhouettes, the classic construction, there's the assurance that these Oscar pieces — like any of the designer's collections — won't lose their luxe after time; you could see yourself in that same metallic tweed coat running about town now, then years down the track.
Trends: Fur, ladylike refinement, bold print.
Colours: Red, black, navy, and neutrals in bold prints.
Key Looks: A fur mini paired with a patchwork jacket and matching fur hat.
Accessories: Slick black boots, fur snoods and hats, pointed-toe lace-up heels.
Who Would Wear It: Ladies who lunch, the New York socialite.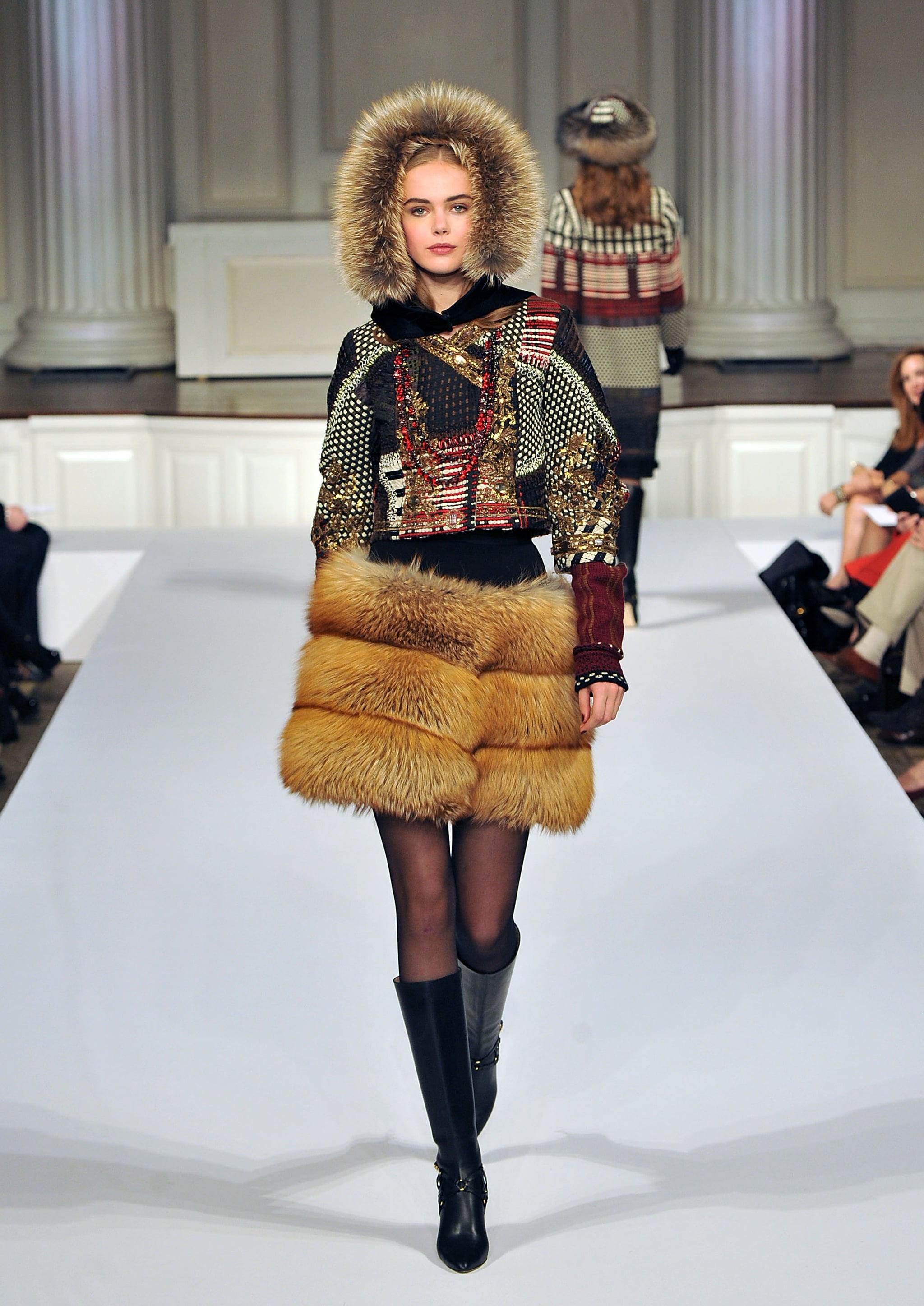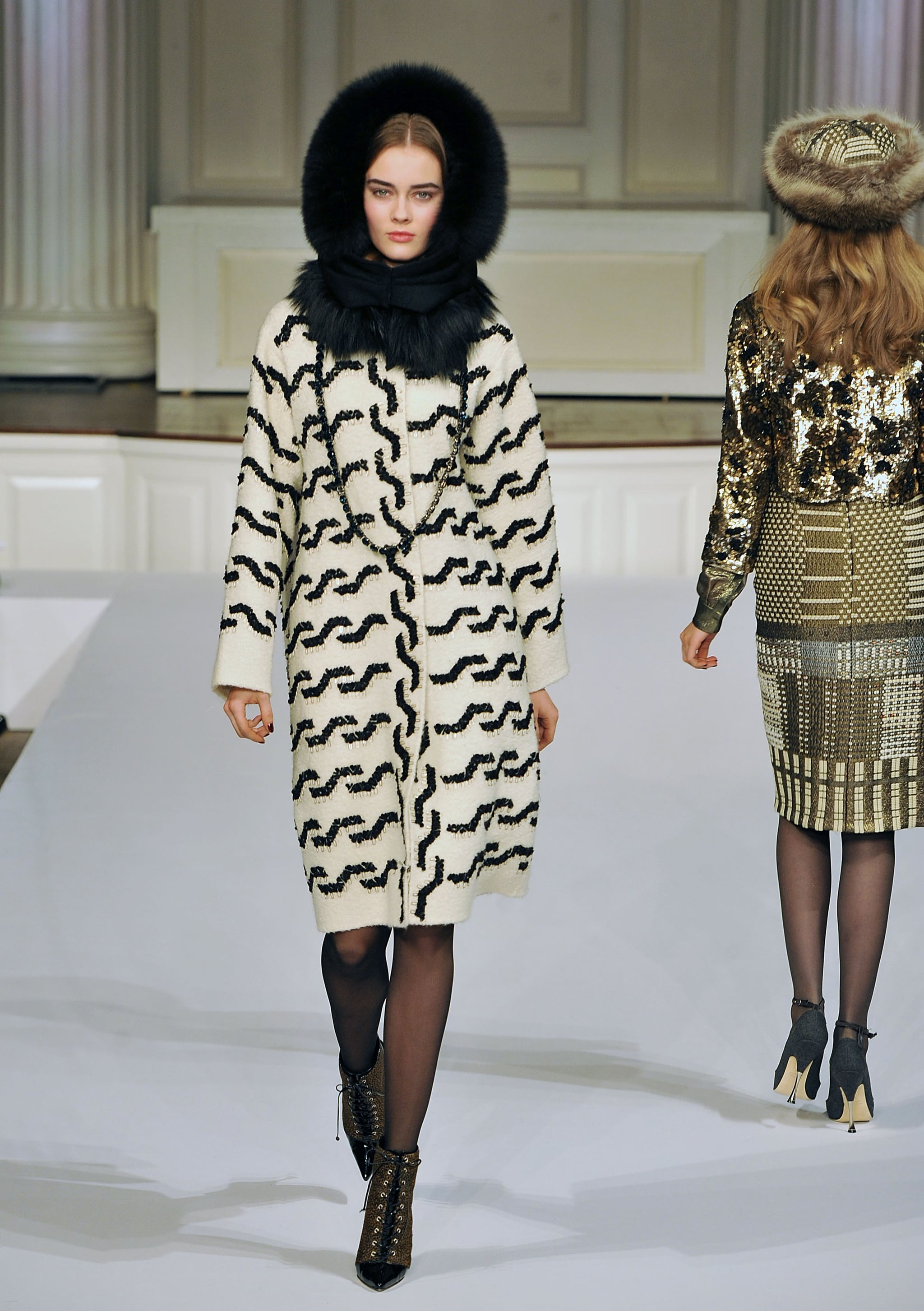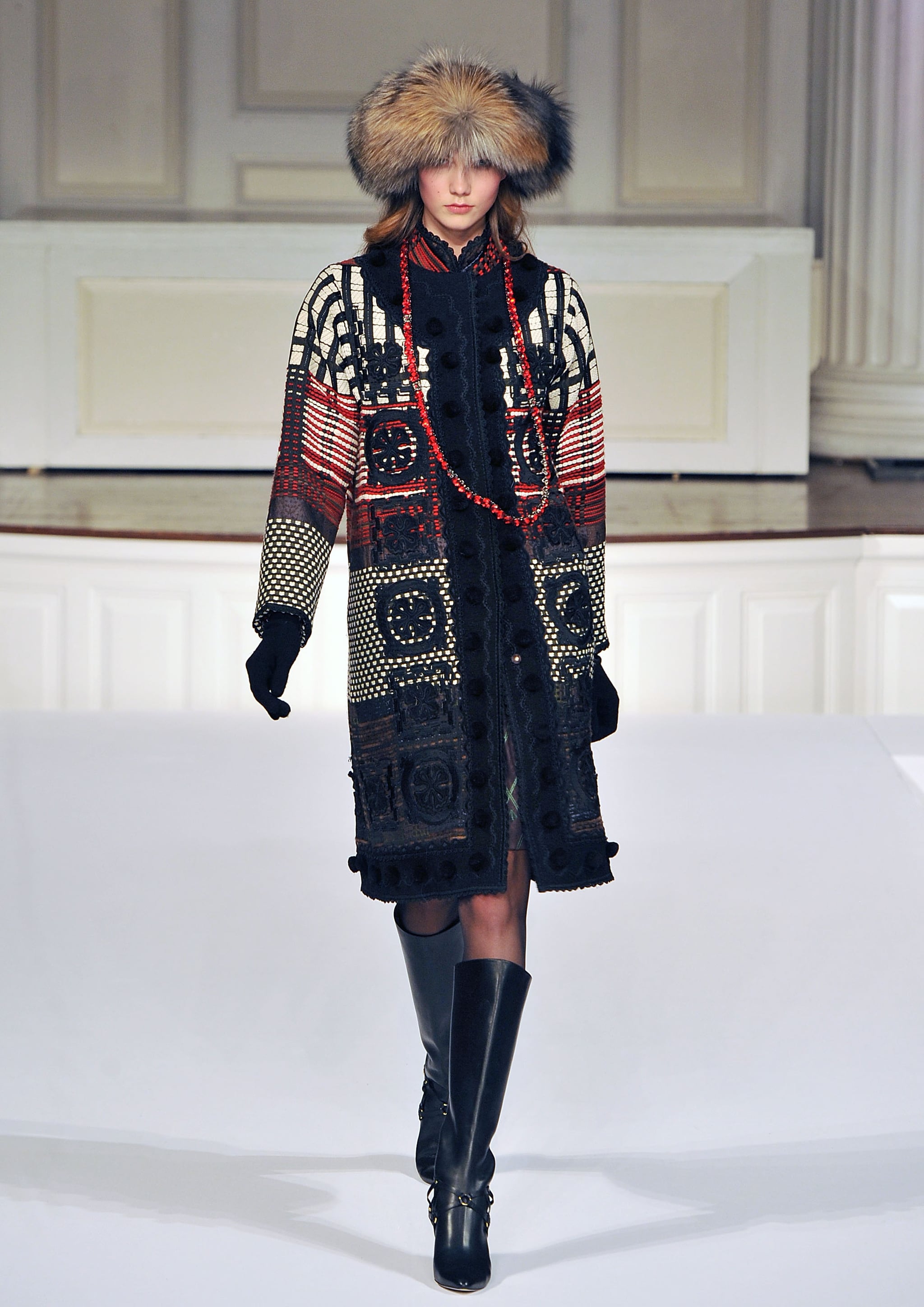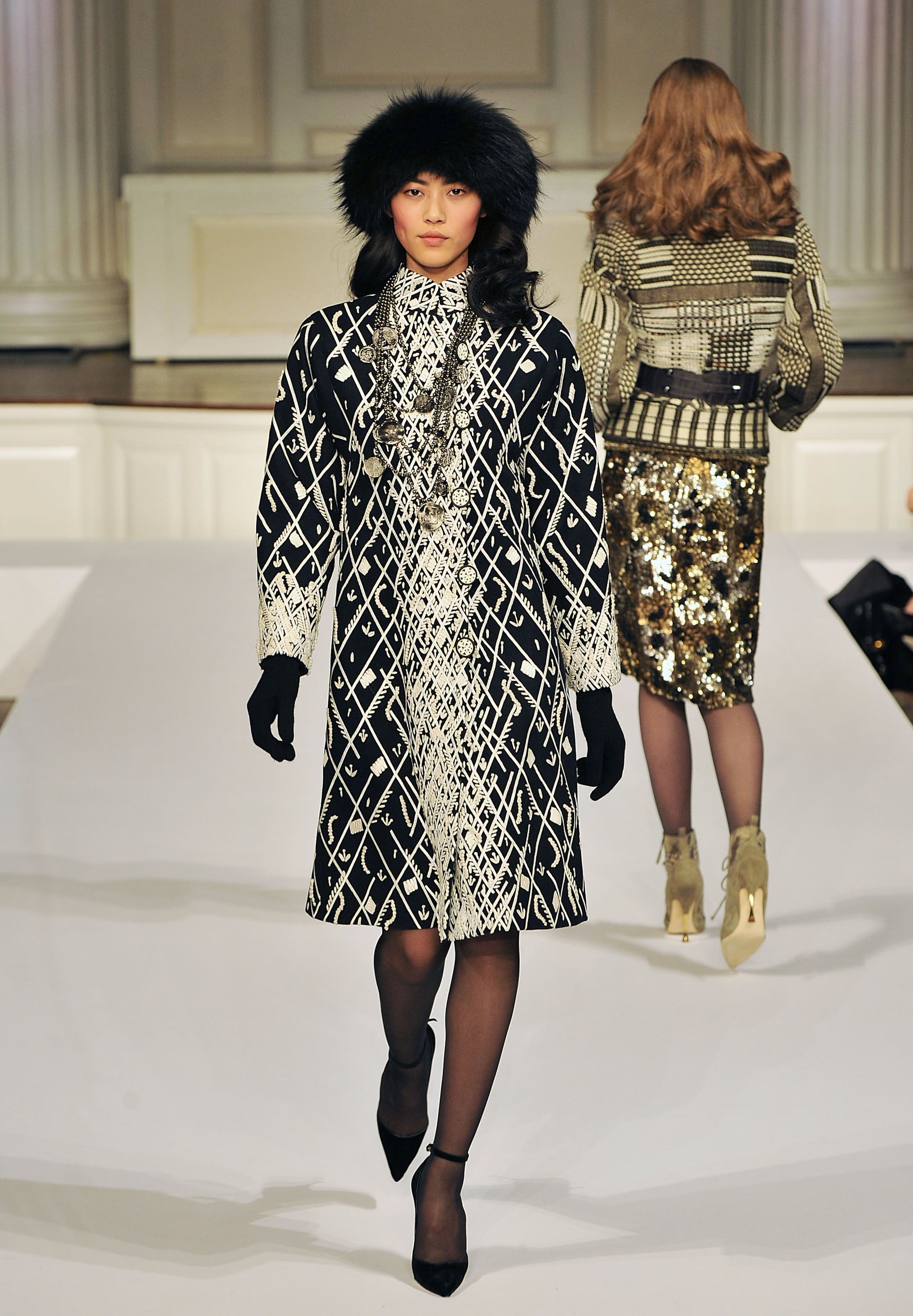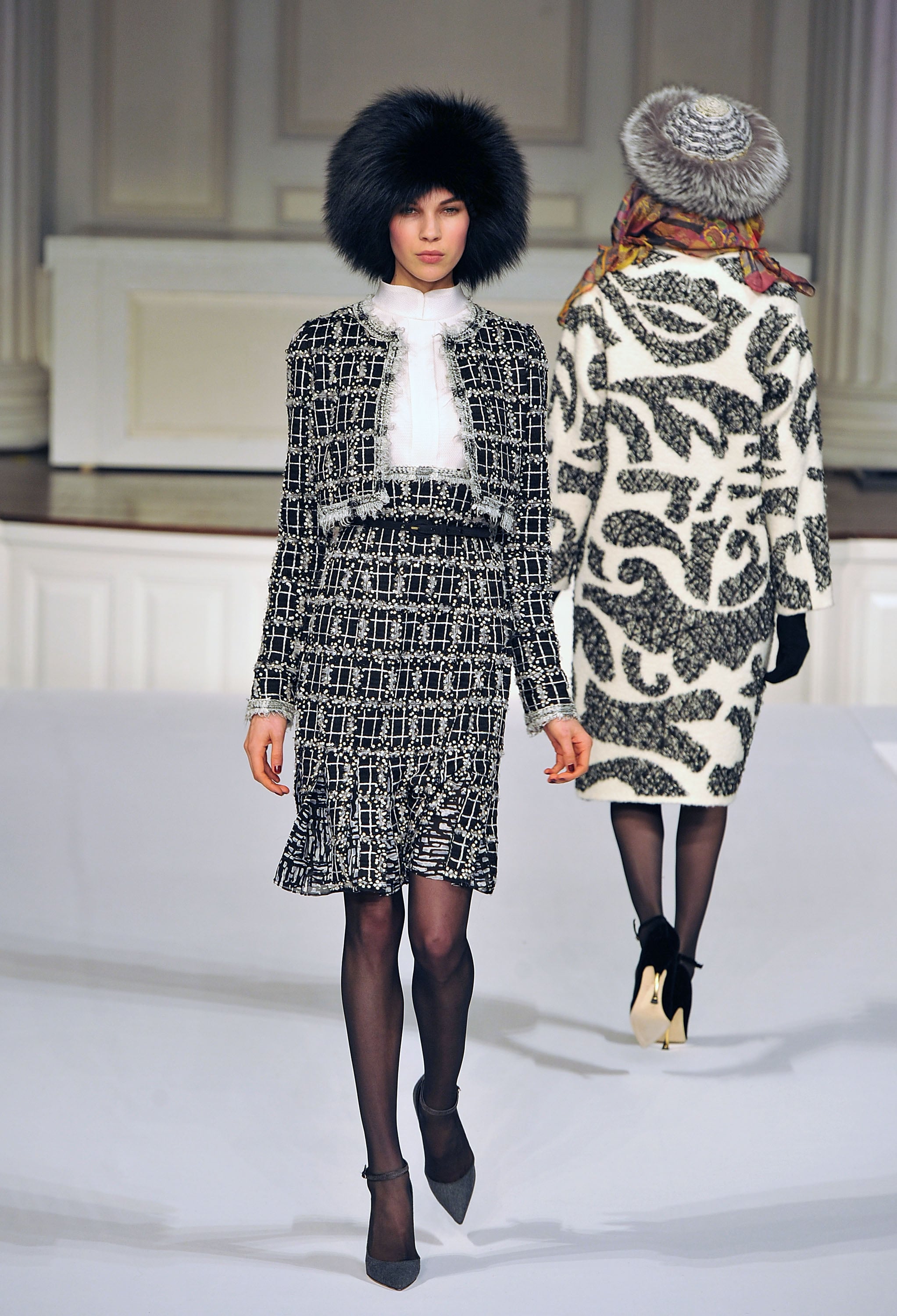 Keep reading . . .