Our Topshop Sydney In-Store Cheat Sheet: Opening Times, Return Policy, Price Comparisons and more!
Our In-Store Cheat Sheet to Sydney's First Topshop Store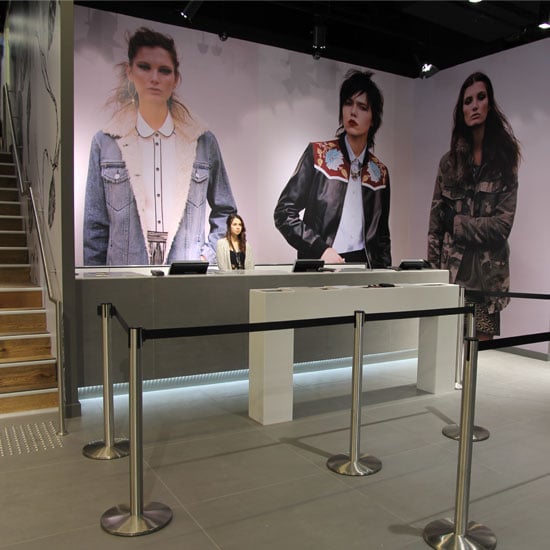 OK, so you've taken the grand in-store tour and have our top 20, must-buy list memorised by now — but what about some cold, hard facts? We're going to break it down for you so that you know exactly what to expect if/when you brave the (inevitable) crowds to shop at Australia's second Topshop flagship, and first Sydney foothold, housed in the iconic Gowings building situated on George Street in the CBD.
Doors open tomorrow morning at 9am, with breakfast packs planned for keen-bean shoppers who have queued overnight.
The Sydney flagship is the fourth in the world to offer Topshop's free of charge, by-appointment personal shopping service.
Twice weekly drops will refresh floor-stock from a centralised distribution centre.
Product will be in-line with current stock in other Topshop stores overseas, but the 'buy' will be tweaked for our climate and seasons.
For more must-know fast facts about Topshop Sydney, just . . .
There are change rooms on every level, and an extra entrance between the sub-one and sub-two levels via the Queen Victorian Building.
Menswear apparel and shoes sit on level one. Swimwear, jersey basics and the mainline is housed on the ground entrance level. Accessories, underwear, makeup, denim, petite, the JW Anderson collaboration and mainline are on the sub-level one. Unique, shoes, boutique and tall are all on sub-level two.
Prices are very similar, if a smidgen higher than currently listed on the Topshop site. The same camouflage jacket that retails in-store now for $92 can be bought for (approx) $76, plus the (approx) $14 shipping fee — giving you a $2 saving for buying online. That is unless you spend over 100 pounds, in which case the shipping is free. 
Sizes are bang-on regular Australian sizes, if anything a little on the larger size. Shoes are European sizing.
The return policy allows for a full refund or store credit within 14 days from purchase, with a receipt.
There are over 280 Topshop employees on the pay roll in Sydney, and 40 extra security guards on deck for tomorrow's opening — which Hilton Seskin, the chairman of Topshop, estimates that approx 30,000 through the doors.
Opening hours will be: Mon to Wed 9am — 6pm, Thurs 9am — 9pm, Fri to Sun 9am — 6pm
Got a question that we didn't answer? Call them! (02) 8072 9300 or pop in: corner of Market St and George St, Sydney, NSW.
 —