Photos of Vivienne Westwood Red Label Autumn Winter 2011 at London Fashion Week
2011 A/W London Fashion Week: Vivienne Westwood
Vivienne Westwood can pretty much do whatever she wants these days as her pieces are always amazing. This season, she chose to present at the Royal Courts of Justice which is such a beautiful, grand location and provided the perfect contrasting backdrop for her rebellious designs. She was inspired by London people and tried to incorporate elements of their lives. There was a very British feel with plenty of tartan and woolen pieces all in her signature asymetric cut. Looks were layered up and teamed with big, messy hair. There were some crowns created with hair adding to the chaotic feel. Louis Carroll's Through the Looking Glass was also cited as inspiration. I am not surprised that this surreal book appeals to Vivienne's eccletic style!
Trends: heritage, statement outerwear, clashing prints.
Colours: Many, but red was key.
Accessories: Knee high socks, elbow length gloves, mad-cap hats,
Key look: Multi coloured feather jacket with sequined pencil skirt.
Who would wear this: fans of Westwood, those who like interesting shapes.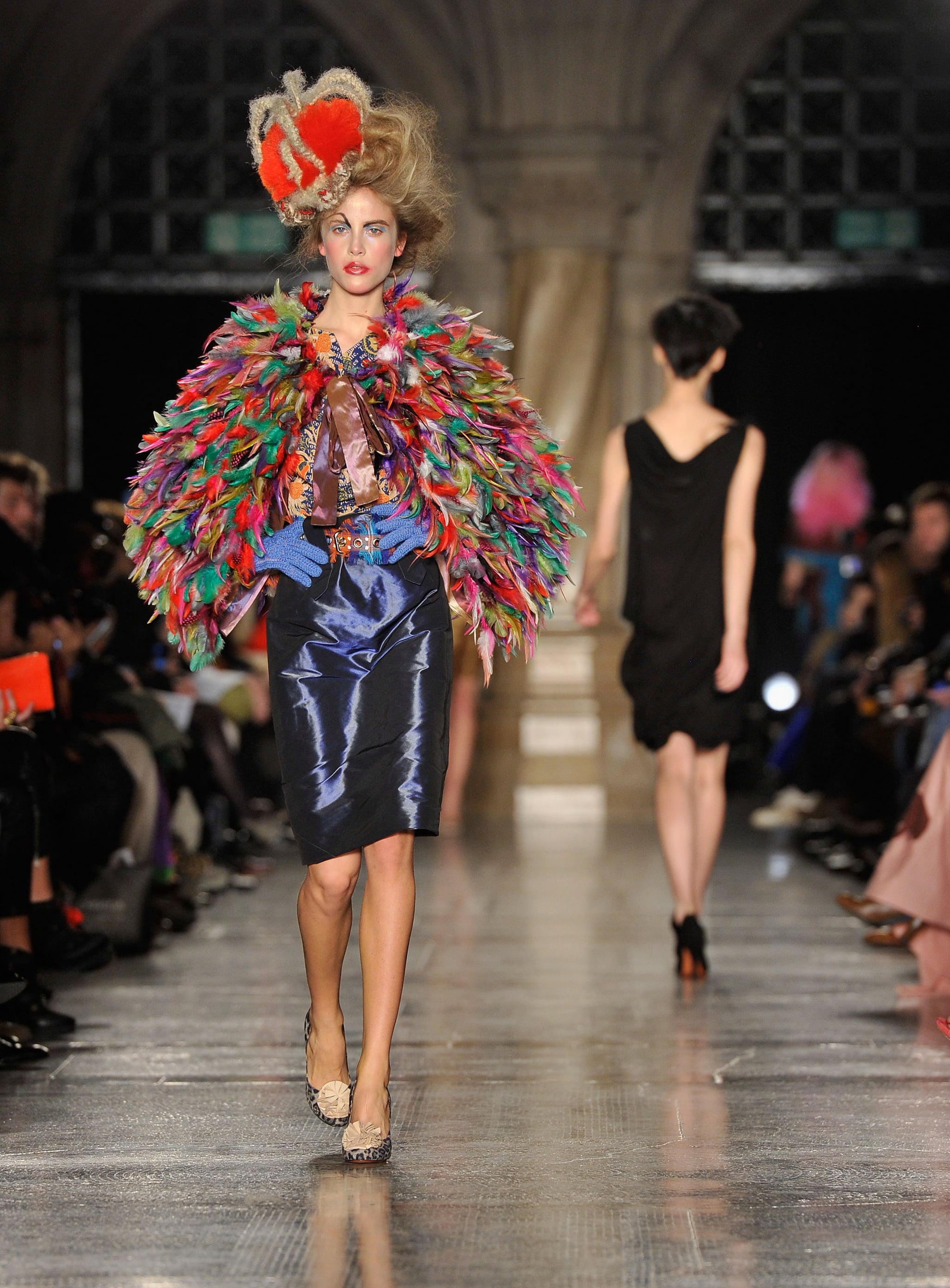 Keep reading . . .