Picture of Alexa Chung at Coachella Lacoste Party
Alexa Chung Reveals Her Coachella Must Haves!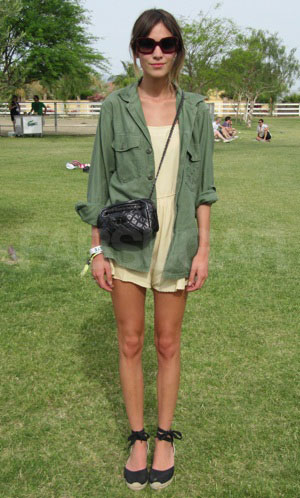 Alexa Chung was sweet enough to take time out between mixing tracks and hanging out with friends at the Coachella Lacoste party to talk to our American Sugar Sisters about her ultimate Coachella must haves. You ready? Good underwear, because "everyone will see it," and a good bladder. Indeed, makes sense as we've peeped some super short hemlines over the weekend!
On a side note, how adorable are Alexa's espadrilles? Festival footwear usually consists of Converse or sandals but you can always rely on Alexa to mix things up. Um, I must have them!