Pictures of Alessandria Ambrosio Nude and Pregnant for Brazilian Jewellery Brand Vivara: See Her Naked Baby Bump!
Hot Mama! Alessandra Ambrosio Bares Her Baby Bump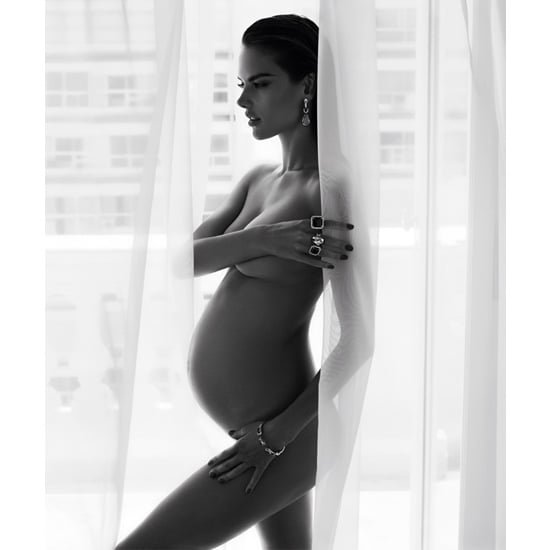 Alessandra Ambrosio has taken a leaf out of Miranda Kerr's yummy-mummy modelling book, posing nude and pregnant for Brazilian jewellery brand Vivara. The Victoria's Secret angel posted the Mert and Marcus-lensed picture from the label's forth-coming campaign on her Facebook account, attracting hoards of complimentary comments. And rightly so. That is one beautiful baby belly you got there Alessandra! Ms Ambrosio hasn't slowed her supermodel schedule down much since announcing she's expecting a baby boy, recently posed for Yo Dona, strutting the catwalk, and still making the odd appearance for Victoria's Secret. What do you think of Alessandra's sexy mum-to-be shot?