Pictures of Autumn Winter 2011 Paris Fashion Week John Galliano Catwalk Show
2011 A/W Paris Fashion Week: John Galliano
We thought it may not be happening, but obviously the show must go on! The spectacle that typically defines a Galliano show was replaced by a smaller, more humble presentation, but the collection itself couldn't help but convey all the sexy, romantic opulence that its former designer is known for. There was something iniquitous about these ladylike girls in their tailored jackets and skirts. A closer look at their elegant silhouettes and you realize they like to break the rules: latex made its way under peplum jackets, gorilla fur adorned skirts, dresses were dangerously sheer, and the heels had chains that looked a bit like handcuffs. The whole show had a glamorous '30s vibe, a time when women were asserting their own power. In typical Galliano fashion, it tested boundaries without sacrificing beauty.
Trends: Draping, fur, ladylike polish, sheerness, '30s, opulence.
Colours: Purple, grey, black, orange, cream.
Key Looks: Fitted peplum jackets, draped skirts.
Accessories: Feather and fur hats, strappy heels with chain straps.
Who Would Wear It: Elegant ladies on the outside, bad girls on the inside.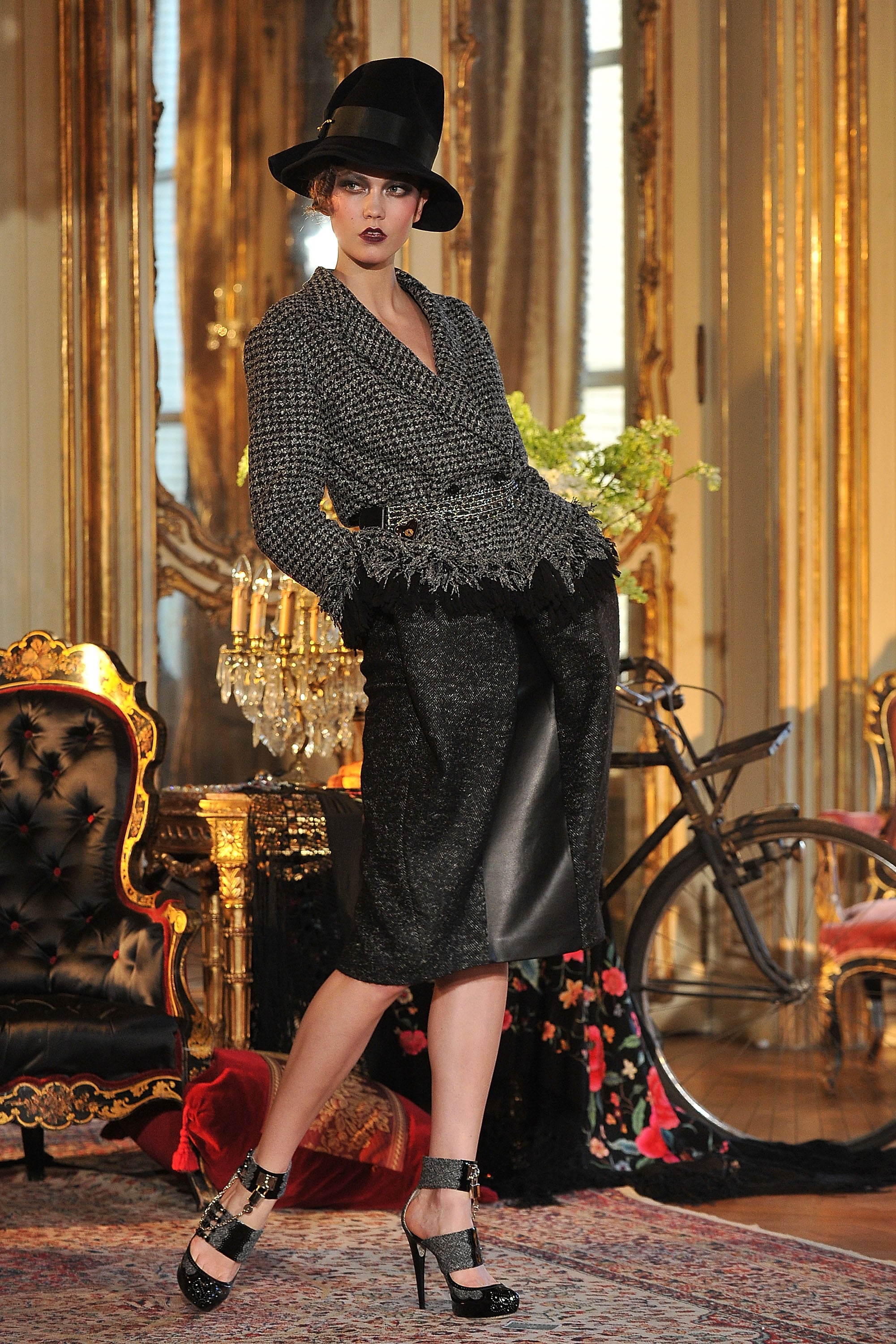 Keep reading . . .