Pictures of Beyonce Pregnant at New York Fashion Week: What Do You Think of her Nude Maternity Style?
Beyoncé Chooses Nude Looks at New York Fashion Week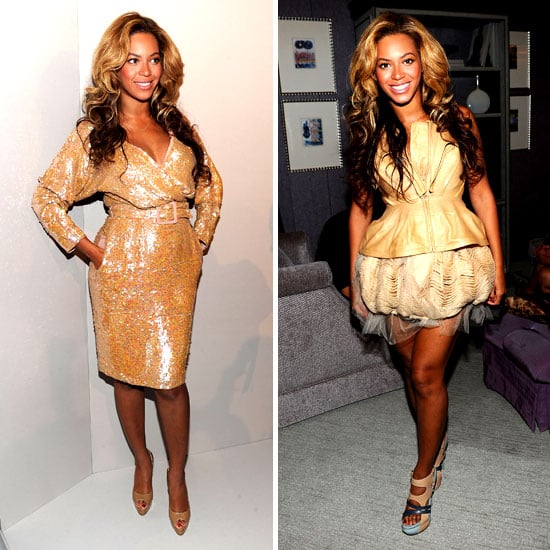 Far be it for Beyoncé to let a little baby bump get in the way of her signature fierce, shimmery style. B popped up at New York Fashion Week, first attending the J.Crew presentation with sister Solange in a nude-hued, belted, sequined frock and Louboutins, then hanging out backstage at Lincoln Center before the Vera Wang show in a full-skirted leather corset dress and sky-high heels. Both looks are not only stunning, but prove that you can still be high-fashion while pregnant. What do you think of Beyoncé's front-row looks?