Pictures of Costume Institute Gala Red Carpet Including Kristen Stewart, Sienna Miller, Sarah Jessica Parker and More! 2010-05-04 02:00:46
Star-Studded Met Costume Gala Is A Rainbow of Fashion—100s of Pics!
The annual Costume Institute Gala at the Met in NYC was another amazing affair last night. The fashion was incredible and among all the ladies, Sienna Miller is currently winning best dressed in Pucci which she perfectly accessorised by stepping out with Jude Law on her arm! Gisele Bundchen also wore a short black dress and had a hot date in husband Tom Brady. Similarly sporting dark and stormy looks was Kristen Stewart whose Chanel was one of the most talked about, Zoe Saldana in Calvin Klein and Nicole Richie in a cool metallic Marc Jacobs.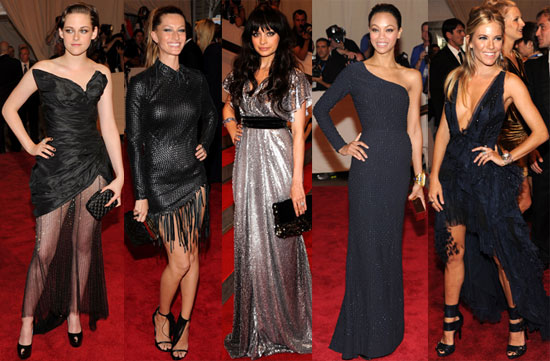 It wasn't all navy, black and grey—there were some gorgeous colours mixed in to fit the theme of American Women. Blake Lively was all legs in her peacok blue Marchesa and Rachel Zoe was a ray of sunshine in her yellow MJ. Carey Mulligan and January Jones were both wearing short purpley numbers, but there was a world of difference between the Oscar nominee's Miu Miu and the Mad Men star's Yves Saint Laurent. Kate Bosworth was sadly without Alexander Skarsgard, but held her own in Valentino and Kerry Washington went a little bolder with her red which was Thakoon for Gap.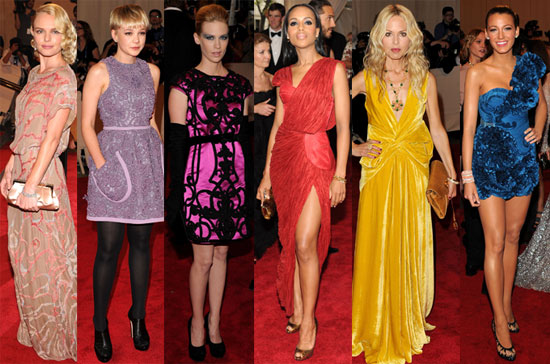 Elsewhere on the red carpet it was all white heat—Diane Kruger's CK went perfectly with Joshua Jackson's dapper suit and Emma Watson's Burberry was a bit daring. Katy Perry kept her style playful as always, sporting a glow in the dark gown! Jessica Alba's Sophie Theallet for Gap hugged her curves while Sarah Jessica Parker's shimmery Halston made for some fantastic photos. Jennifer Lopez's Zuhair Murad was also among the evening's popular style statements—it's impossible to run down them all, so click through the huge gallery and stay tuned for all the afterparties!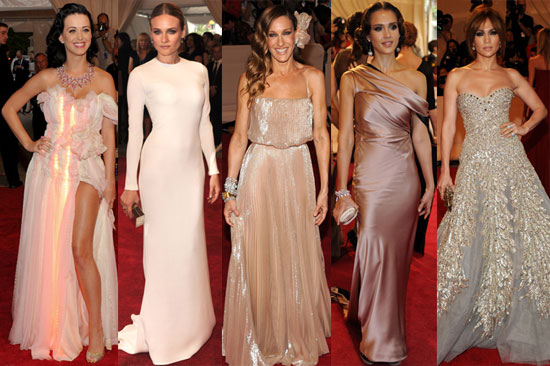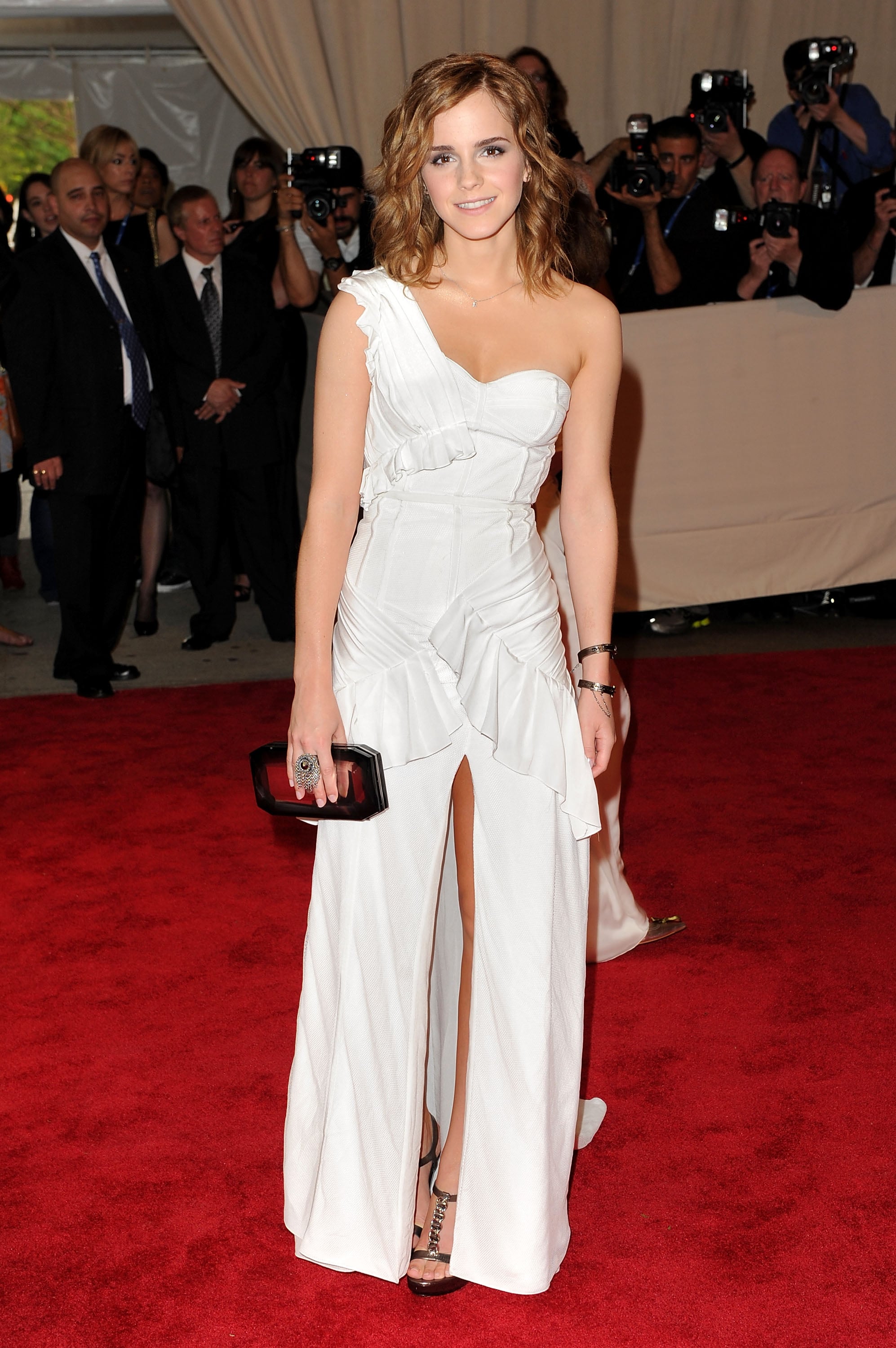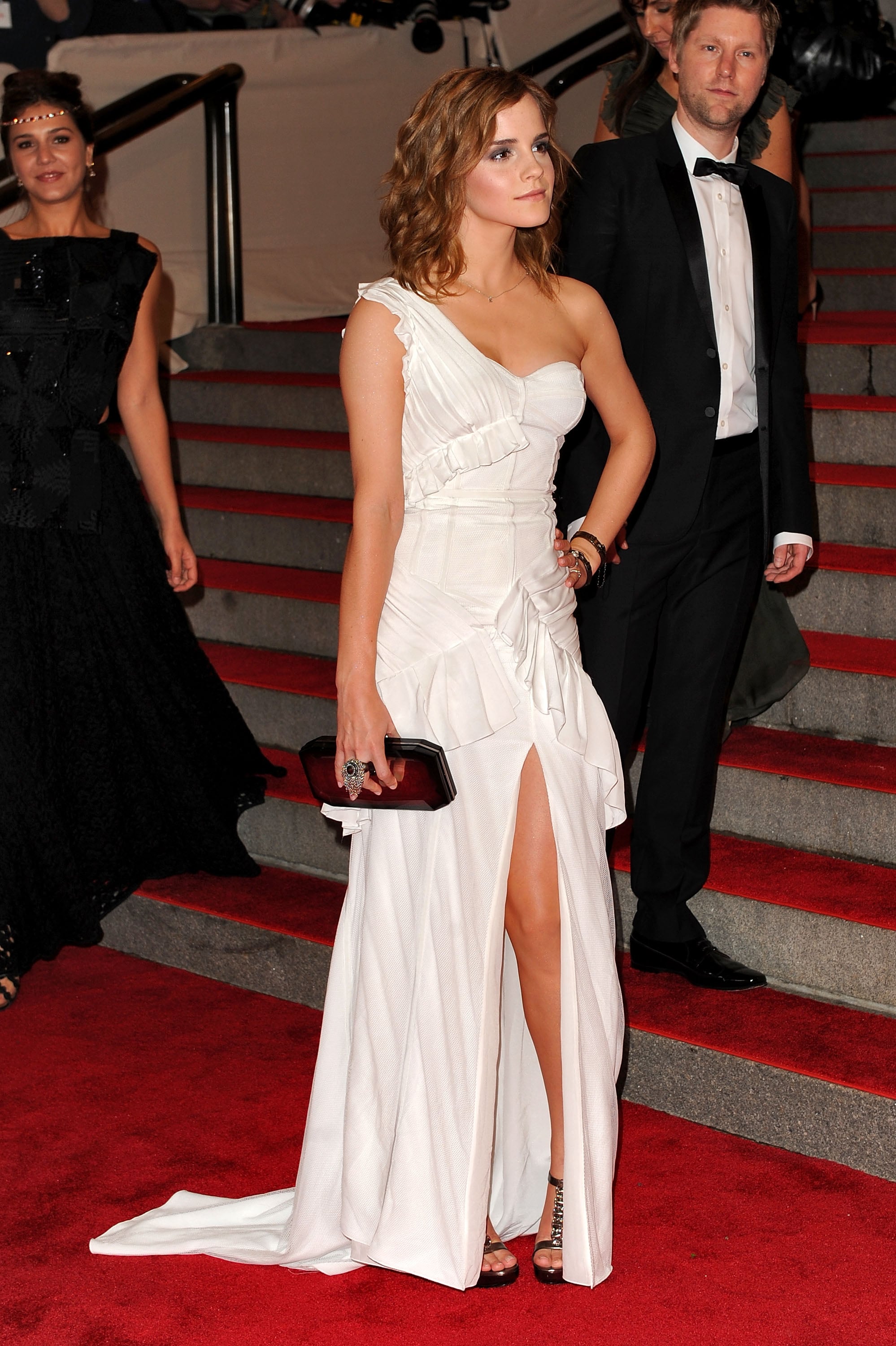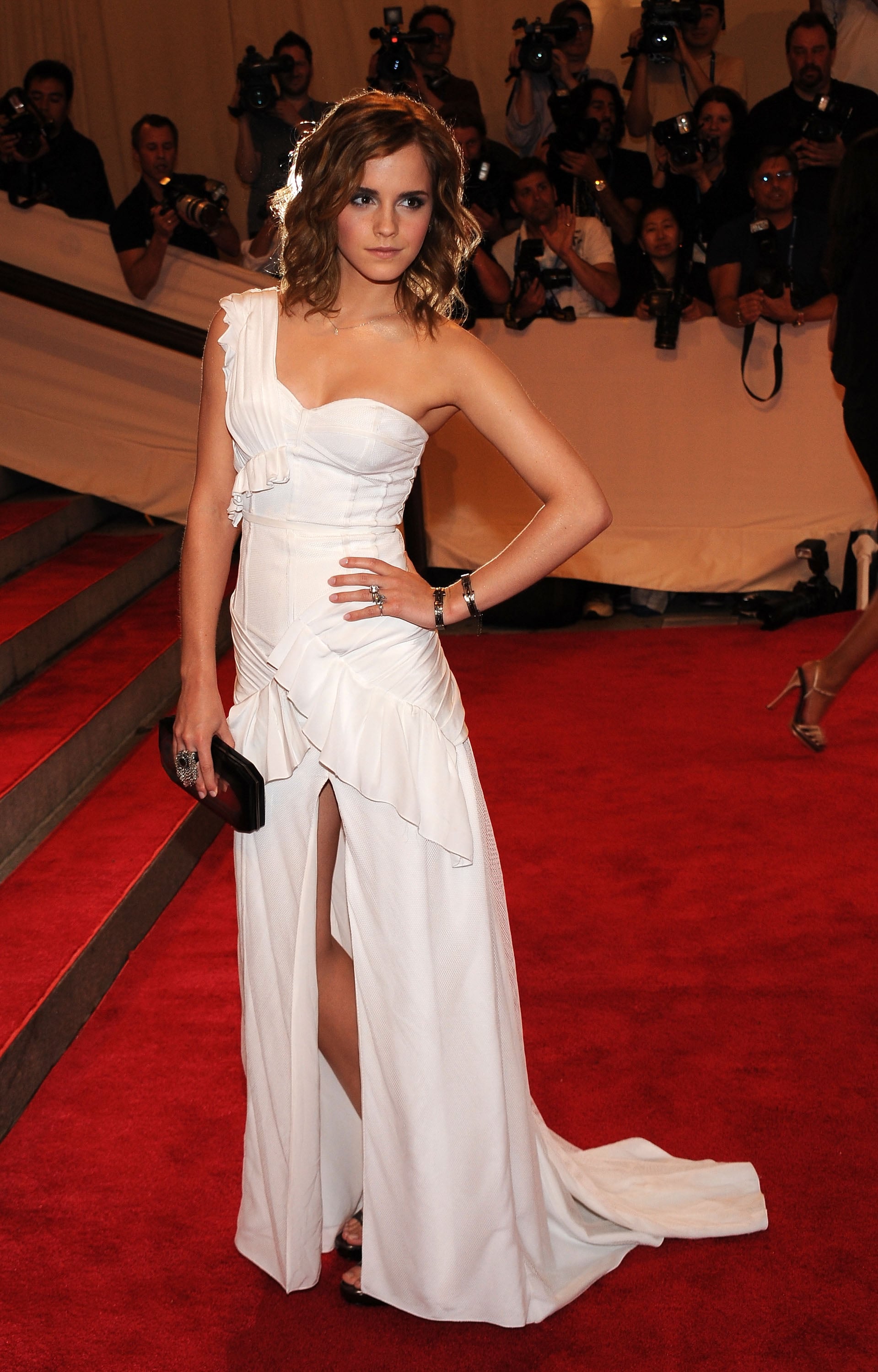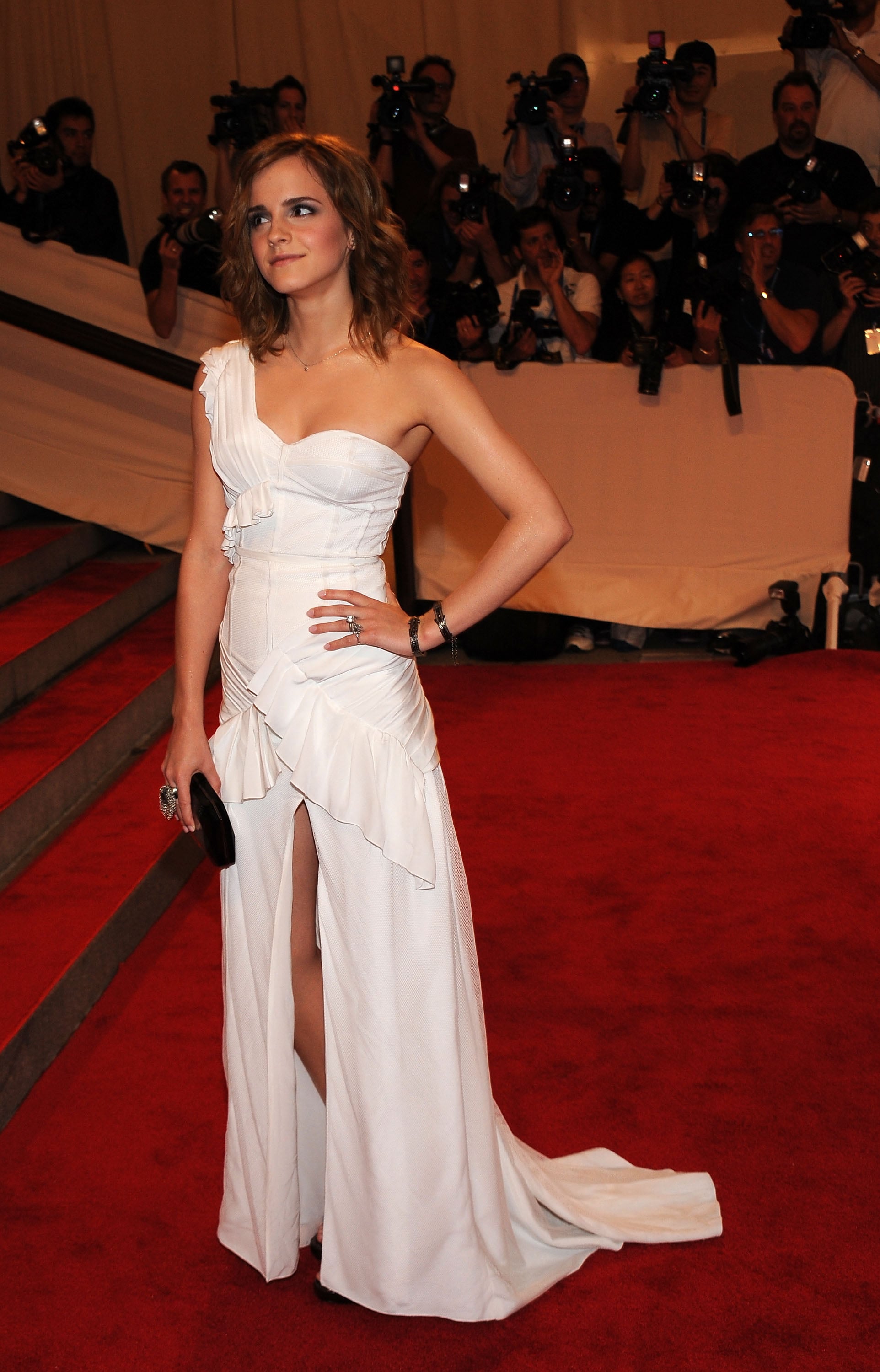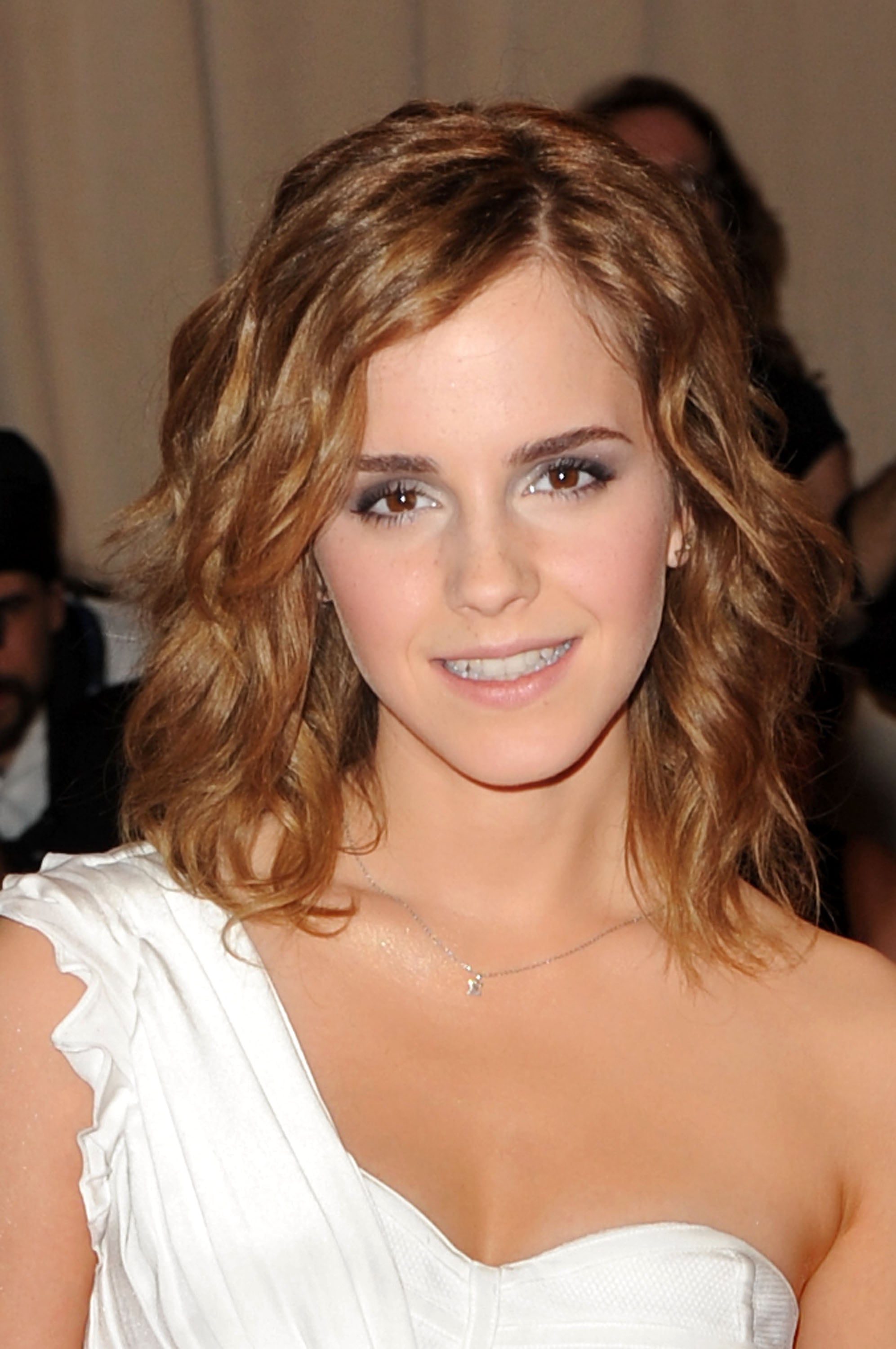 To see LOTS more pictures of the Costume Institute Gala red carpet just
.