Pictures of Emma Watson in Christian Dior Couture Dress Over Pants at the London Screening of Perks of Being a Wallflower. Rate?
Rate It or Hate It: Emma Watson Wears The Pants — With Her Dress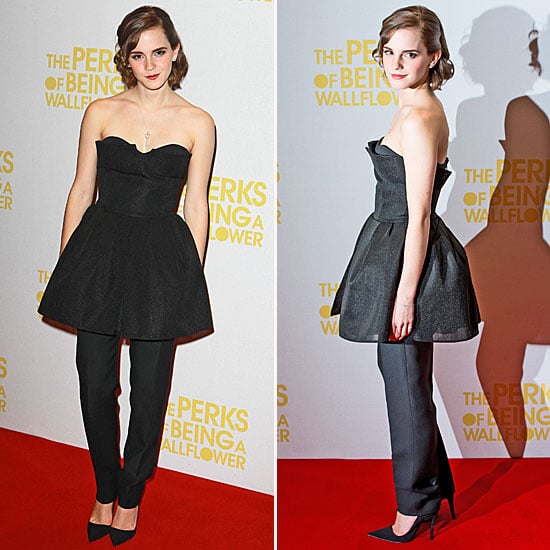 We saw it coming on the runways this Spring, but Emma Watson just took the dress-over-pants trend for a real-life test-drive at the London screening of her new film, The Perks of Being a Wallflower. A wallflower she certainly is not, as Emma embraced the bold take on layering in a Christian Dior Couture look — a strapless fit-and-flare cocktail dress and a pair of straight-leg black trousers. Sure, the pieces on their own are all classics — right down to her pointed-toe pumps, but together, they become something a little more fashion-forward. Now we want to know, are they better together or would you have liked to see Emma just pick one?