Pictures of Gwen Stefani on the Red Carpet at the 2012 Teen Choice Awards: Rate or Hate Her Glam Rock Look?
2012 Teen Choice Awards: Gwen Sefani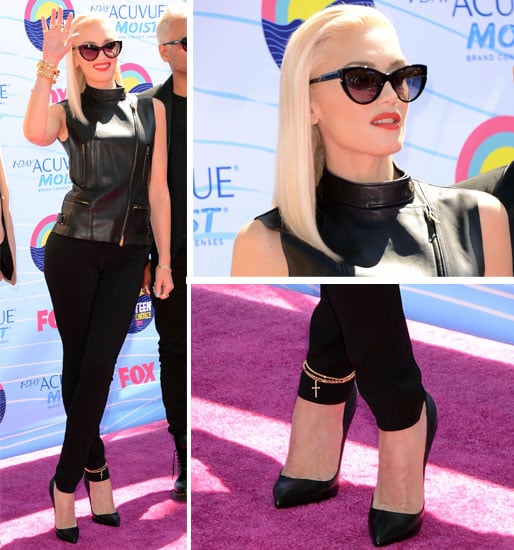 Gwen Sefani is our first cab off the 2012 Teen Choice Awards rank today, stepping onto the purple carpet in LA with No Doubt bandmates for today's fun fest. Gwen opted for a chic take on rock 'n' roll glamour, donning an all black ensemble. Her leather biker vest toughens her othewise understated get-up, gold jewellery (anklet-over-trousers + wrist bling) added a gilt accents and catseye sunglasses added that Old Hollywood touch. You like?