Pictures of Jennifer Morrison on the Red Carpet for the American Music Awards: Rate or Hate her Look?
2011 American Music Awards: Jennifer Morrison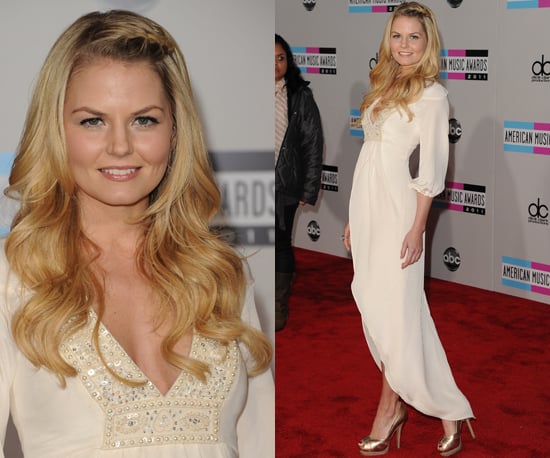 As you might expect from someone starring in a show called Once Upon a Time, Jennifer Morrison looked like a fairy-tale princess at the AMAs. In a long white gown with an impressively beaded bib-front and prim metallic pumps, she looked ready to talk to some helpful animated animals. Jennifer's a stunner, but is this look something a wise fairy godmother would have picked out for her? You make the call.
Want more red carpet style? Get busy by voting on all of our AMAs fashion polls!