Pictures of Lea Michele in Fringed Marchesa on the Red Carpet at the 2012 Peole's Choice Awards: Rate or Hate Their Look!
2012 People's Choice Awards: Lea Michele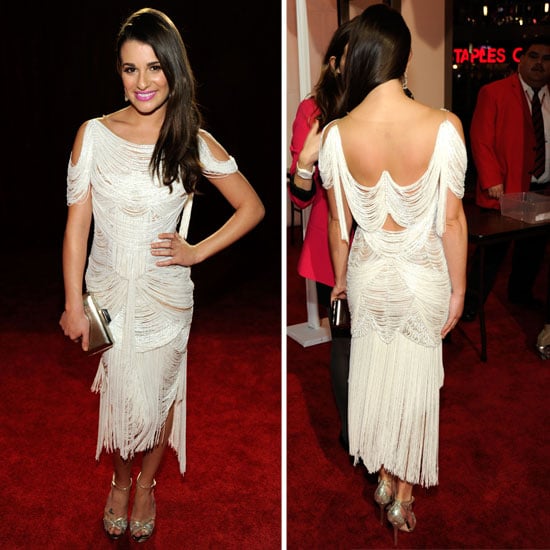 What a delight! Lea Michele has rocketed to our best dressed list for today's PCA's, thanks to her fabulously fringed Marchesa dress. Ms Michele usually sticks to what she knows works for the red carpet — which for her comes in the shape of a glam, fishtailed gown — but today she's braved a new shape with killer results. The white dress, from the label's Spring/Summer '12 collection, is sexy from the front but the draped back is what really took our breath away. We (ovb) are in favour, how about you?
Got an opinion? Then vote on all of our 2012 People's Choice Awards red carpet polls.