Pictures of Miley Cyrus in Blazer Dress on the Red Carpet for the 2012 Billboard Music Awards: Thoughts?
2012 Billboard Music Awards: Miley Cyrus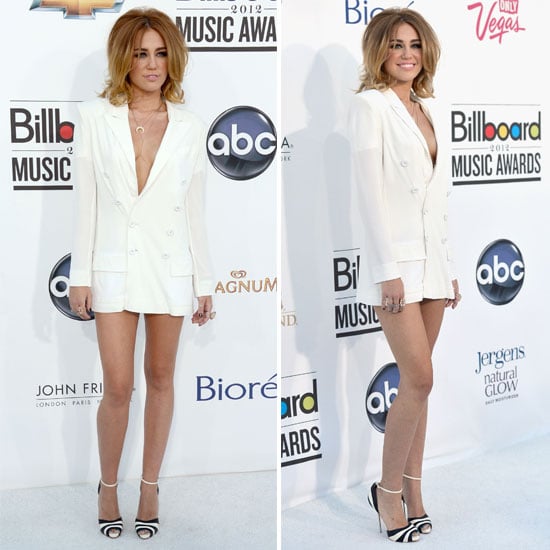 The Billboard Music Awards are providing a dose of red carpet glamour to our Monday morning. The music industry always comes up with the frock-watching goods when it comes to awards ceremonies, and today looks to be no exception with appearances from Taylor Swift, Nelly Furtado and Carrie Underwood already spotted in wow-factor looks. Not to be outdone, Miley Cyrus put together a head-turning ensemble, too — donning a super chic, super short Jean Paul Gaultier 'drazer' (that's half dress, half blazer) with monochrome spliced stilettos. It's a little Gwyneth, don't you think? Tell us!