Pictures of Sarah Jessica Parker at Cannes Film Festival 2011 in Elie Saab and Dolce & Gabbana dresses
SJP's Cannes Red Carpet Switcheroo: Which Do You Love?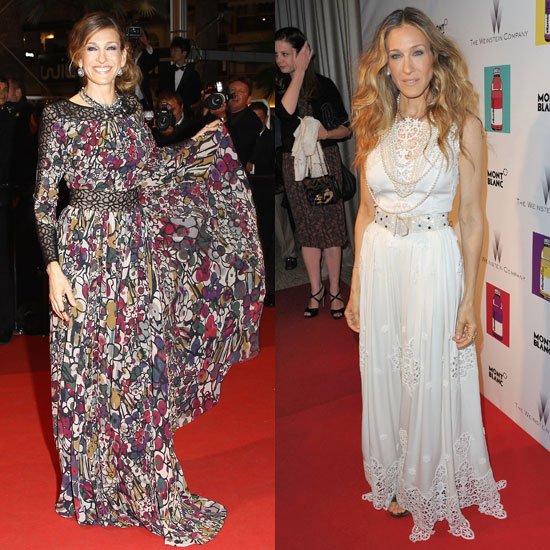 When Sarah Jessica Parker arrived on the scene at Cannes over the weekend, she treated us not just to one, but two gorgeous red-carpet looks. Up first, the actress donned a summery, white Dolce & Gabbana maxi dress with beautiful embroidered details and layers of pretty pearl strands. Later, she hit the red carpet for the Wu Xia premiere in a brightly printed Elie Saab and a few diamond-encrusted adornments. Both looks are well-suited for the glamour of the French Riviera, but we're asking you to pick favourites — which of SJP's Cannes gowns do you prefer?