Prabal Gurung on Designer Collaborations, Celebrity fans Rachel Zoe and Demi Moore!
Prabal Gurung Talks Dream Collabs and Career Highs
Continuing our Fab sit-down with design guru Prabal Gurung was a play-by-play of more of the fashion moments and insider tips we can't get enough of. From the outside looking in, it may seem like Prabal launched to stardom overnight, but he assures us that's not the case. Breaking it all down, he says defining career moments include having his "first collection appear on the cover of WWD," as well as the support of celeb fans like Oprah and Michelle Obama.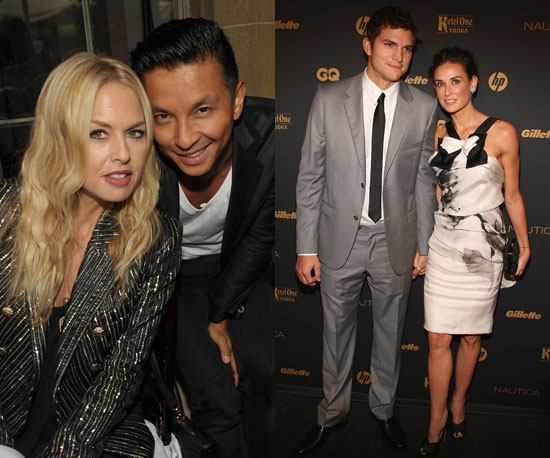 But when it comes to game-changing moments, Rachel Zoe, Brad Goreski, Demi Moore, and one fabulous Prabal dress all played a significant role. "They're a huge support," he says of Rachel and Brad, who upon viewing his collection in the show room for the first time, fell in love with it all. From there, Zoe client Demi Moore became a fan, choosing a creamy black and white Prabal dress for the GQ Gentlemen's Ball in '09, a moment Prabal remembers as a major career moment. Bottom line, he says, on the red carpet, you want to feel beautiful, and "[in that dress] I think she did." We'd have to agree. For more from Prabal, on his dream collaboration just read more. . After learning of Prabal's starstruck moment with Alber Elbaz, we had to ask: what's the dream collaboration? "Valentino, Chanel, and YSL" — that just might be our dream team, too. Still, as a designer who's worked hard to get where he is, Prabal also expressed a desire to give back in some way, revealing an interest in "a designer collaboration to benefit a greater cause [like] a community of young designers." Both dream-worthy collabs as far as we're concerned.