Rachel Zoe Gives Birth to Second Son Kaius Jagger
Rachel Zoe Gives Birth — See a Pic and the Name!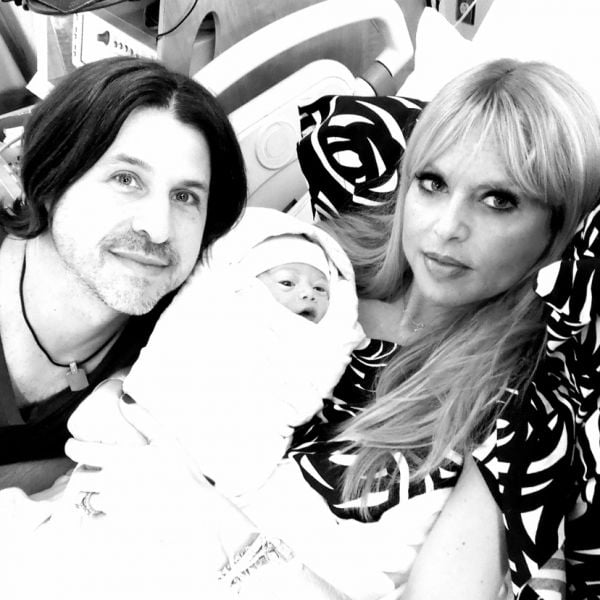 Rachel Zoe gave birth to a baby boy over the weekend, the fashion designer announced on Sunday, and today she revealed the name and a photo! The newest Berman is named Kaius Jagger, and they plan to call him Kai. The proud mother took to Twitter to share the news, writing, "So excited to welcome our baby boy into the world . . . he's 7 lbs 12 oz, beautiful, healthy and we couldn't be happier." Christmas came early for Rachel and husband Rodger Berman's older son, 2-year-old Skyler, who now has a sibling to dote on during the holidays.
Us Weekly announced in June that Rachel and Rodger were expecting their second child. Since then, Rachel has given us plenty of high-style pregnancy looks, showing off her baby bump during adorable outings with Skyler before "going into hibernation" once she hit the nine-month mark. Congratulations, Rachel, Rodger and Skyler!
So excited to welcome our baby boy into the world...he's 7 lbs 12 oz, beautiful, healthy and we couldn't be happier

— Rachel Zoe (@RachelZoe) December 23, 2013