Review and Pictures of Ralph Lauren Runway Show at 2012 Spring Summer New York Fashion Week
2012 New York S/S Fashion Week: Ralph Lauren
Ralph Lauren's Mercedes-Benz New York Fashion Week collection was devoted to the 1920s, a la The Great Gatsby. There was that louche sportiness via a double-breasted suit and drop-waist dresses, lots of beading and feathers, and the slim, sexy silhouettes favoured by the Daisy Buchanans of the world. The colour palette was an essay in pastel-on-pastel dressing, and the feather-light chiffon gowns, silk bias cut dresses and palazzo pants added to the fluidity of Ralph's vision. Impossibly pretty, sophisticated and classic in that all American way, this was a collection that stayed true to the Ralph Lauren red carpet aesthetic.
Trends: 1920s, asymmetrical hemlines, drop-waist dresses, strapless styles, pastels.

Colours: Peppermint, pastel pinks and blues, white.

Key Look: Wide leg palazzo pants worn with loose knits, long bias cut silk slip dresses.
Accessories: Turbans, cloche hats, feathered stoles, long layered beads.
Who Would Wear It: Starlets wanting classic red carpet looks like Angelina Jolie, Reese Witherspoon and Anne Hathaway.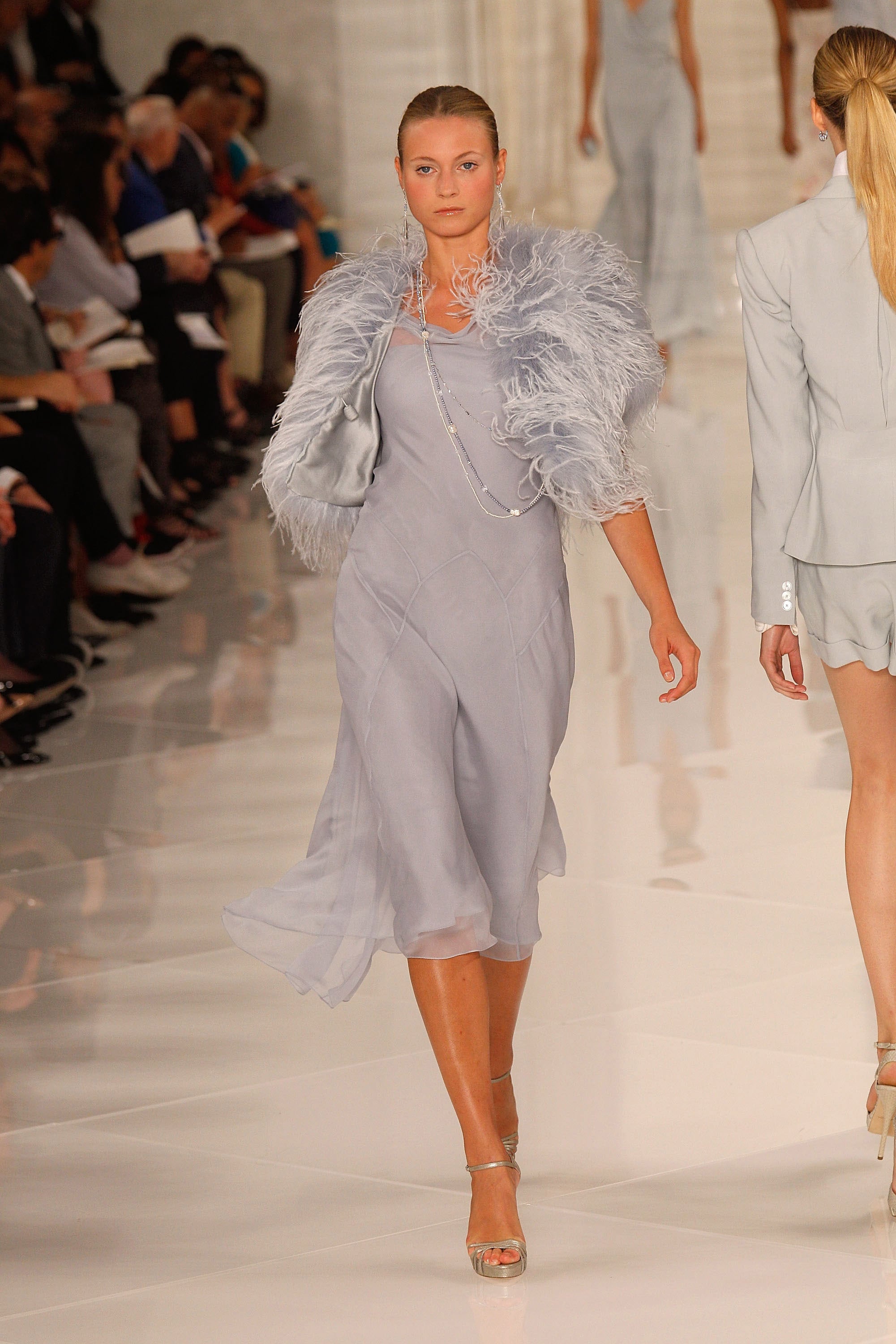 Take your front row seat at Ralph Lauren . . .