Rose Byrne Wears Black Vivienne Westwood One Shouldered Gown: We Love It, Do You!
2012 Oscars: Rose Byrne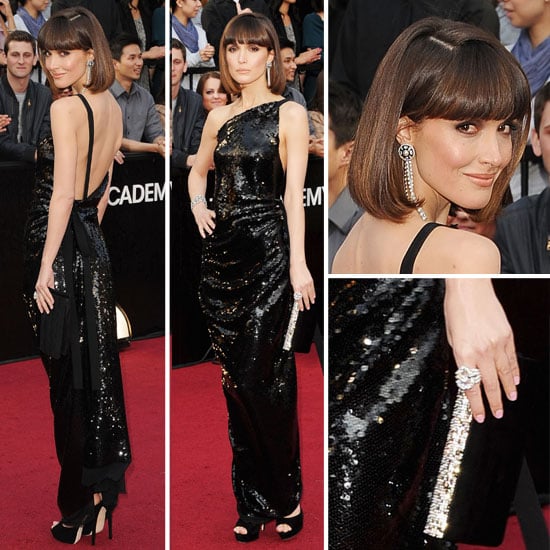 Rose Byrne has knocked it out of the park with this stunning Vivienne Westwood number at today's Oscars. The all-over sequinned gown is a little less attention-getting than the white jumpsuit Rose chose for the SAGs, but we think the asymmetrical number is just as elegant. Her Chanel Fine Jewellery tassel-drop earrings, bracelet and ring add the prerequisite amount of bling, and her peep-toe Jimmy Choo slingbacks ground the look without taking over. It's a thumbs up from us, how 'bout you?
Let your inner fashion critic out by voting on all of our Oscars red carpet polls here!