Rose Byrne in White Sequinned Elie Saab Jumpsuit at the 2012 SAG Awards Red Carpet: Rate it or hate it!
2012 SAG Awards: Rose Byrne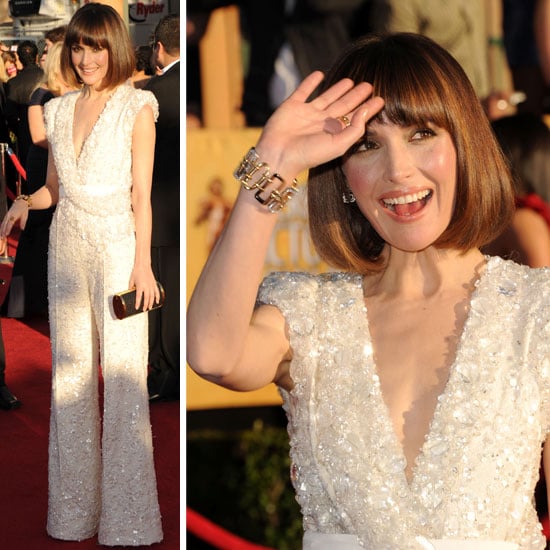 One of our most stylish Aussie exports Rose Byrne opted for a jumpsuit for her SAGs appearance today. Rose said that her new shorter bob inspired her to rock a Scarface/'70s look with an embellished onesie from Elie Saab. She apparently initially considered wearing the white jumpsuit to the Emmys two years ago, but brought it back for today's trot down the red rug. We're giving it a thumbs up. How 'bout you?
Have your say on all of our SAG Awards red carpet polls by voting here!