Royal Dress Designer Found: Kate Middleton to Wear Bruce Oldfield on Her Wedding Day?
Has Kate Middleton Chosen Her Wedding Dress Designer?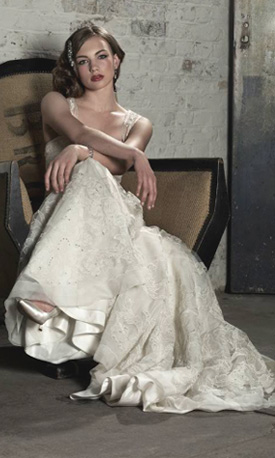 Rumours are circulating that our latest style icon (oh yes, and future Queen of England) Kate Middleton has already chosen her bridal designer. Betting on the designer has closed in, as one name keeps cropping up – Bruce Oldfield. He started as a joint favourite (with Issa) at 4/1, but odds have since been slashed to 1/3. A spokesperson for the betting company Paddy Power commented, "That would mean there is a 75 percent chance of him being the wedding dress designer." The odds sometimes increase because there has been a leak, and there do seem to be some pretty confident people out there (bets were being taken for around the $800 mark). When I asked you about Kate's wedding dress, most of you wanted Kate to stick her signature less-is-more, elegant style. Bruce's unfussy but old world Hollywood couture edge could be the perfect bridal style for the future Mrs Windsor! Stay tuned peeps, we'll keep you posted on this one.