Runway Review and Pictures of Magdalena Velevska's Spring Summer 2011-2012 RAFW Fashion Week Catwalk Show
2011 RAFW: Magdalena Velevska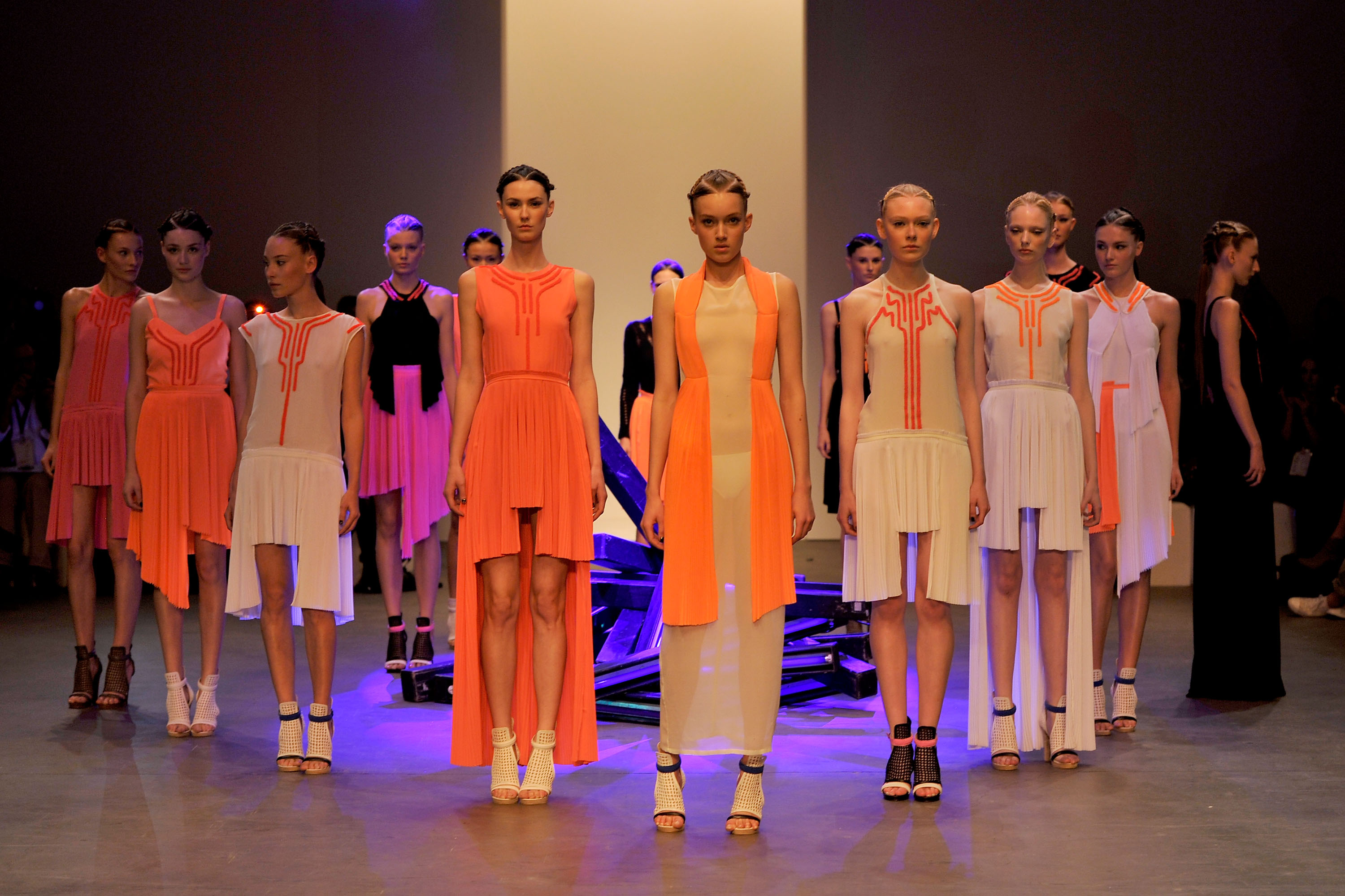 Magdalena Velevska treated us to a vision of modern feminity, presenting a tightly edited range of pieces so sharply tailored yet utterly pretty, it took our collective breath away. Susie Bubble was smiling, the applause was thunderous and wolf whistles showered down upon the petite designer as she took her bow. It could have been because of her clever finale which showcased her neon colour palette under ultra violet lights; or could have been because of her razor sharp, knife pleating and Peruvian embroidery in folkish bib-shapes. Or perhaps it was those fabulous white crochet heels strapped with cobalt blue. Magdalena has fused traditional Macedonian dress with a distinctly modern aesthetic making this one collection that has revived our RAFW spirit. Unique, completely contemporary, with fantastic attention to detail: these are the clothes that we want to wear.
Colours: Neon pink and tangerine, bright orange, white and black.  
Accessories: White crochet T-bar style heels with cobalt blue straps.
Key Looks: Colour spliced pink and black high waisted trousers with monochrome contrast petal shell top, any of the knife pleat skirted dresses with furry bib-style neckline embellishment, and gold flecked tweed suiting with linear zip detail.
Click here to prepare your Fashion Week wardrobe
Check out the runway looks . . .