Sale Guide: sass & bide, Lisa Ho, Megan Park, Incu & more!
Sale Guide: Lisa Ho, Megan Park, sass & bide, Lisa Ho, Incu, Robby Ingham and more!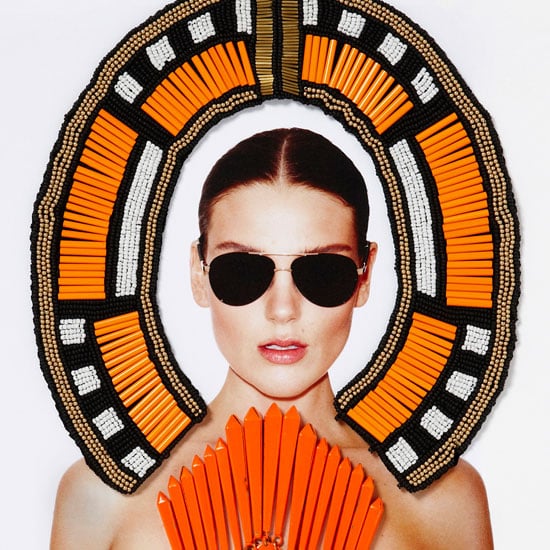 sass & bide Brisbane Warehouse Sale
When: 12 - 9pm Thurs 16th, 10am - 7pm Fri 17th, 10am - 5pm Sat 18th and 10am - 3pm Sun 19th May
Where: RNA Showgrounds, 800 Gregory Tce, Bowen Hills, QLD
What: 50 - 70% reductions on some of their most sought after styles
Lisa Ho Sydney Warehouse Sale
When: 10am - 6pm Thurs 16th, 8am - 5pm Fri 17th and 9am - 4pm Sat, 18th May
Where: Level 2, 11-17 Buckingham St, Surry Hills, NSW
What: Three day Sale on S/S, A/W and bridal ranges
Megan Park Winter sample sale
When: 8am - 6pm Fri 17th May - one day only
Where: Megan Park Studio, 10/110 Moor Street, Fitzroy, VIC
What: Up to 90% off Winter clothing, jewellery, bags, wraps, homewares and girlswear
For of this week's best sample and online sales, just. . .
Carla Zampatti & Bianca Spender Bridal & Formal Studio Sale
When: 9am - 7pm Weds 15th, Thurs 16th, Fri 17th and 10am - 4pm Sat 18th May
Where: 435A - 437 Kent St, Sydney, NSW and online 
What: Up to 75% off bridal gowns and evening Wear from previous collections
Fashion Weekend Sydney - Royal Hall of Industries, Moore Park, NSW
When: 16th - 19th May
Where: Pre-book tickets online or buy at the door to 
What: Up to 70% off collections from Ginger & Smart, Watson x Watson and more
Robby Ingham Warehouse Sale
When: 10am - 6pm Weds 15th, Thurs 16th, Fri 17th, 10am - 5pm Sat 18th and 12 - 5pm Sun 19th May
Where: Robby Ingham Stores, 424-428 Oxford St, Paddington, NSW and online 
What: Reductions on Stella McCartney, Givenchy, Alexander Wang, 3.1 Phillip Lim and more
Hussy Oxford St Closing Down Sale
When: Sat 18th - Fri 31st May
Where: Shop 4, 168 – 174 Oxford St, Paddington, NSW
What: Up to 70% off past Hussy collections and 25% off new season stock
Halcyon State Massive Designer Clearance Sale
When: 10am - 6pm Weds 15th, Thurs 16th, Fri 17th, 10am - 5.30pm Sat 18th and 11am - 5pm Sun 19th May
Where: 111 Canterbury Rd, Middle Park, VIC and online 
What: Sale on brands including Labels include Alex Perry, Shakuhachi, Karla Spetic, Style Stalker and more
The first Sydney 'Round She Goes' Market
When: 10am - 3pm Sat 18th May
Where: Marrickville Town Hall, 303 Marrickville Rd, Marrickville, NSW
What: Preloved designer and quality vintage fashion and accessories from over 60 stallholders
Incu Warehouse Sale
When: 9am - 7pm Fri 17th, 9am - 6pm Sat 18th and 10am - 5pm Sun 19th May
Where: Former Paramount Building, 53-55 Brisbane St, Surry Hills, NSW
What: Previous season stock, samples and seconds from Acne, Bassike, Marc By Marc Jacobs and more
Warehouse Shoe Clearance
When: 10am - 8pm Thurs 16th, 10am - 6pm Fri 17th, 10am - 6pm Sat 18th and Sun 19th May
Where: Unit 3, 35 Carter St (cnr of Hill Rd), Sydney Olympic Park, NSW
What: Everything $20. Brands include Mollini, Walnut, Lipstik, Therapy and more
Hunt Leather and Longchamp Sale
When: 9.30am Sat 18th May: 1 week only
Where: Tattersalls Arcade , 202 Edward St, Brisbane, QLD
What: Up to 70% off Longchamp A/W, Kate Moss for Longchamp, Il Bisonte and more
Spencer & Rutherford Warehouse Sale
When: 10am - 6pm Fri 17th, Sat 18th and 10am - 4pm Sun 19th May
Where: District 01, 7 Randle Lne, Surry Hills, NSW and online 
What: Up to 70% off collectables from the Spencer & Rutherford range