Sarah Hyland at the 2014 Teen Choice Awards
Are You a Fan of Sarah Hyland's Sexier Side?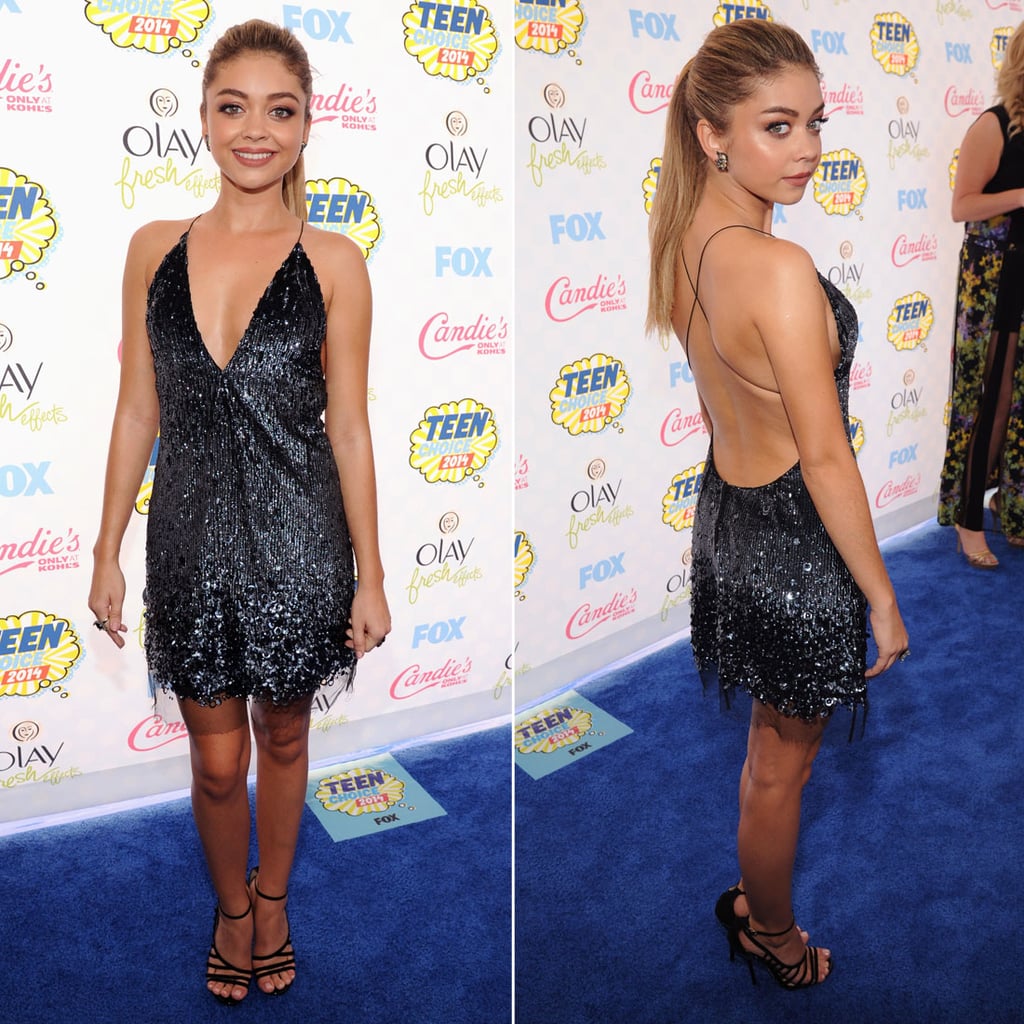 Tonight's Teen Choice Awards hostess may have many more looks in store, but Sarah Hyland just kicked off the evening in a backless mini dress. While we're used to seeing the Modern Family star in sweeter, flirtier fare, she just proved she's got a serious sexy side, too. And with strappy, sky-high heels and a pair of glittering studs to complement her sequined mini, she may have just pulled it all off too — but that's up to you. Do you approve?