Sarah Jessica Parker's Red Giambattista Valli dress and Cape, do you rate it or hate it?
Rate It or Hate It: Sarah Jessica Parker's Red Caped Look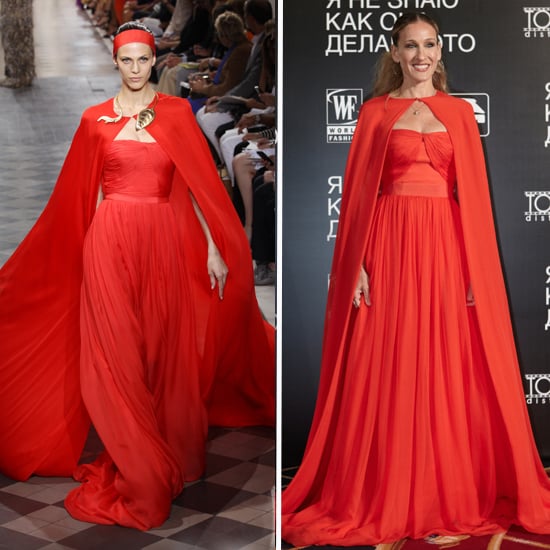 Sarah Jessica Parker donned a red Giambattista Valli gown and cape for an appearance in Russia for the upcoming flick I Don't Know How She Does It. The high impact look was stunning when it strode down the runway at Paris Haute Couture Week, but in real life we feel the cape can become a distraction from the gown. Trust SJP to give us some style moment worth talking about over the water cooler — what do you think of this one?