Sarah Murdoch Leaves Australia's Next Top Model as Host and Co-Executive Producer
Sarah Murdoch Leaves Australia's Next Top Model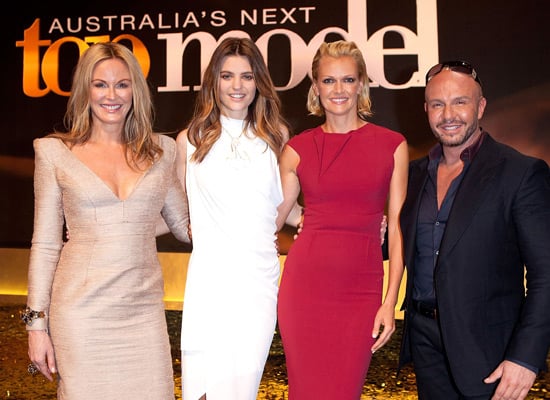 Sarah Murdoch has left her position as host and co-executive producer of Australia's Next Top Model after three years of fronting the Fox8 show. In a statement released by Foxtel yesterday, Sarah said, "It has been an incredible opportunity to work on a show as exciting and popular as Australia's Next Top Model. Leaving the show has been a very difficult decision for me. Being entrusted to work on all aspects as host and co-executive producer has been a huge experience and I have enjoyed it so much."
More information when you keep reading.
Brian Walsh, Foxtel's Executive Director of Television, also weighed in: "Sarah has made a remarkable contribution to Australia's Next Top Model and was instrumental in propelling the programme to its most successful season ever, in 2011. We would like to thank Sarah for her passion, commitment and incredible support of the series. Naturally we are disappointed to lose her, but the show goes on."
Sarah made international headlines on the show last year when she mistakenly announced the wrong winner of the 2010 series. The blunder, which saw Kelsey Martinovich named the winner over Amanda Ware, was blamed on a communication error as the information had been passed on to Sarah through an earpiece.
There are reports that the reason behind Sarah's departure is because she's moving to Network Ten to co-host their new breakfast show alongside Andrew Rochford and Paul Henry, but this hasn't been confirmed. Whoever replaces Sarah in the next series will be the show's fourth host in eight years.