See Karen Walker 2011 Fall New York Fashion Week Show!
2011 Fall New York Fashion Week: Karen Walker
For Autumn/Winter 2011, Karen Walker took us to a '70s-era working-class disco hall in northern England called the Wigan Casino, an escape where the working class would trade uniforms for dancing clothes. Her collection reflected just that juxtaposition of joy and drudgery, although one wouldn't complain about wearing her sharply cut workwear-inspired docker's coat. The romantic, albeit rough 'n' tumble storyline unfolded in gauzy calf-skimming skirts worn with white tees and leather brogues, and tissue-thin racerback tanks paired with wide-leg wool trousers. The models wore ribbed knit skull caps, a reference to those 9-5 jobs, and the lace-up platforms and sporty leather brogues were the result of a collaboration with Beau Coops. The collection was filled with wardrobe staples you'll want for the cooler months: slouchy trousers, crisp jackets, flowy skirts, and floral prints. Leave it to Karen Walker to find beauty in working-class toil.
Trends: Workwear, menswear, longer hemlines, wide-leg trousers, florals.
Colours: Mustard yellow, orange, grey, navy, cream, black.
Key Looks: Any of the florals, and the calf-length skirts.
Accessories: Patent and leather lace-up platform booties, a collaboration with Beau Coops; her cool sunglasses.
Who Would Wear It: Her loyal fan base; fans of preppy with a twist.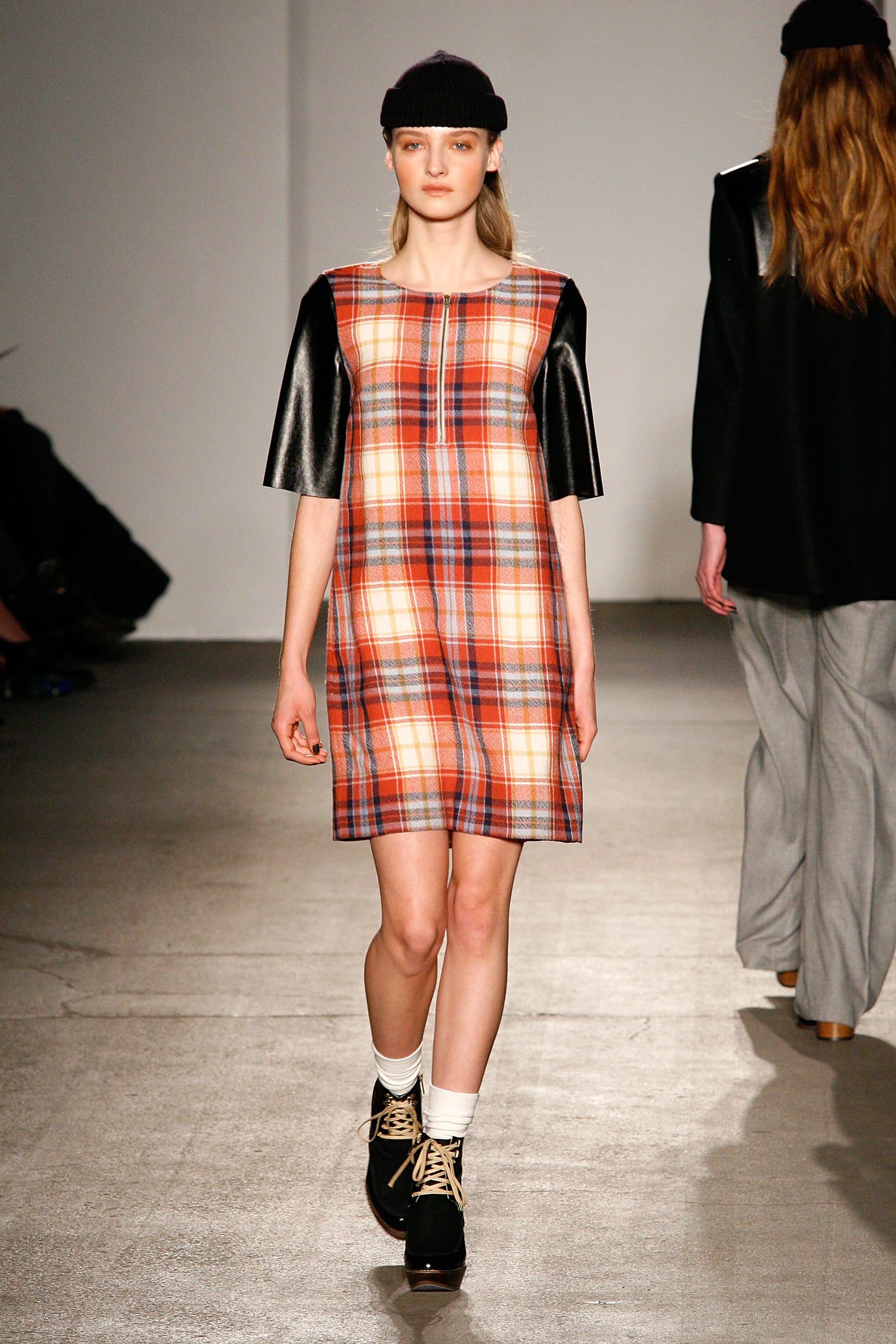 Keep reading . . .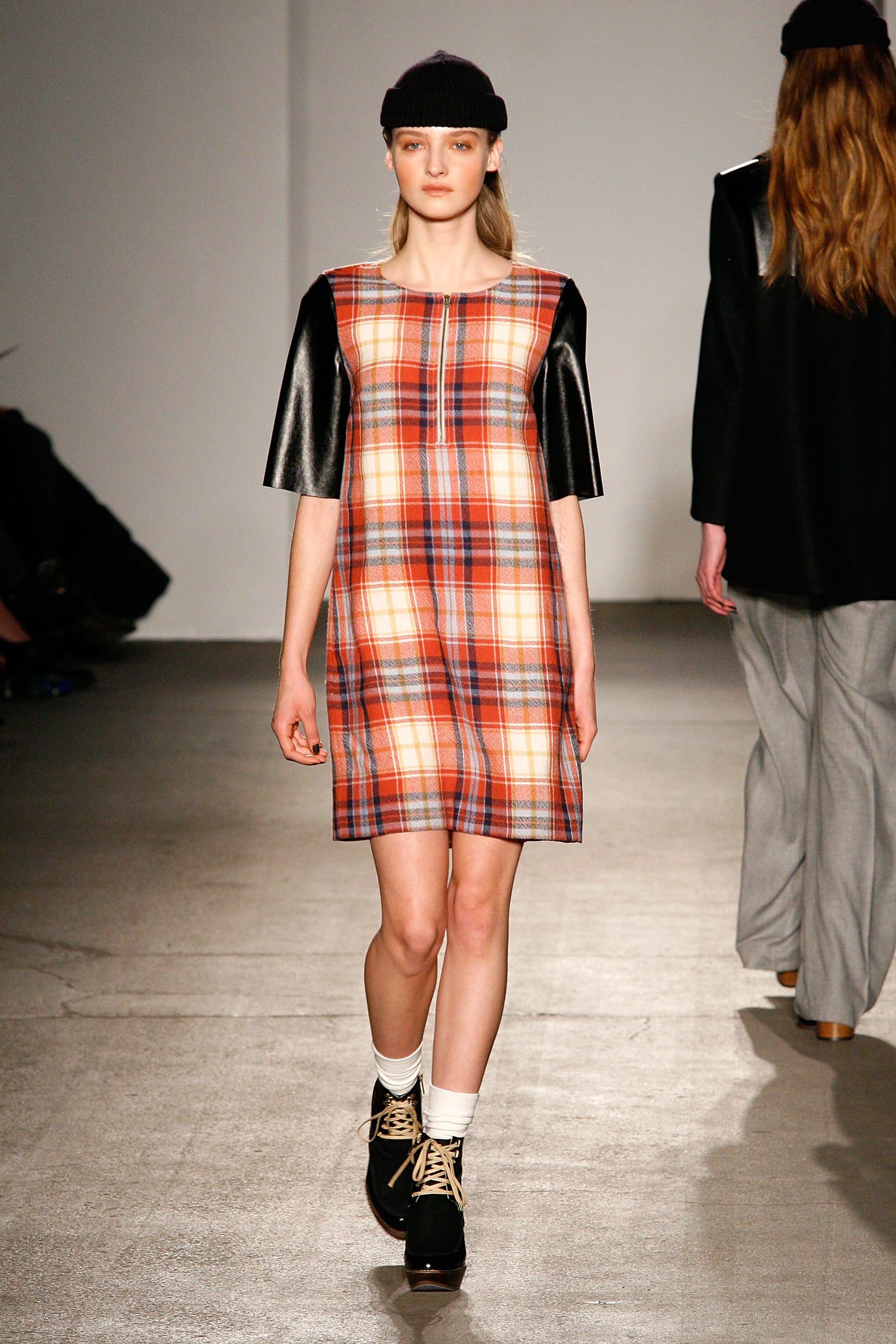 </p