See Miley Cyrus' 3.2 Carat Vintage Style Neil Lane Engagement Ring: Do You Like It or Loathe It?
Miley Cyrus' Vintage-Style Neil Lane Engagement Ring: Thoughts?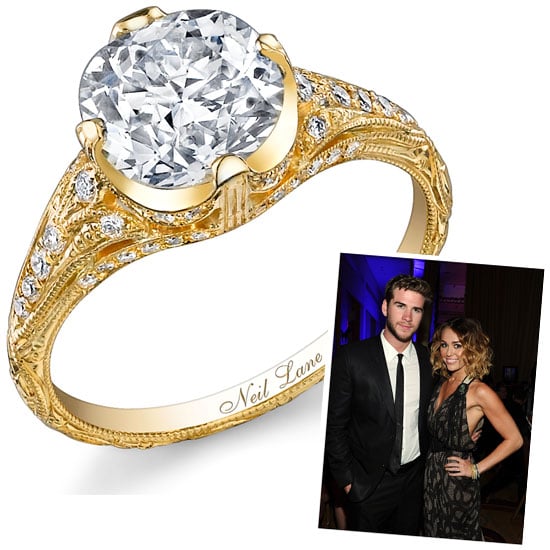 What's the first question you ask a newly engaged gal? Show us the ring! Following news this morning that Miley Cyrus and Liam Hemsworth are indeed engaged, and after of course picking out her wedding dress (who us? Presumptuous? Never!), we want wanted to know all the deets on Ms Miley's sparkler. Liam presented his love with a Neil Lane, antique-style ring with a centre stone dating back to the late 19th century totalling three point two carats. According to the jeweller, he and Liam "worked back and forth and it's everything he was looking for... It's a contemporary design based on vintage aesthetics." We think it's all kinds of purdy, how 'bout you?