Selena Gomez Wear Strapless Navy Dress
Selena Gomez Channels Olivia Pope in a Navy Power Dress — How'd She Do?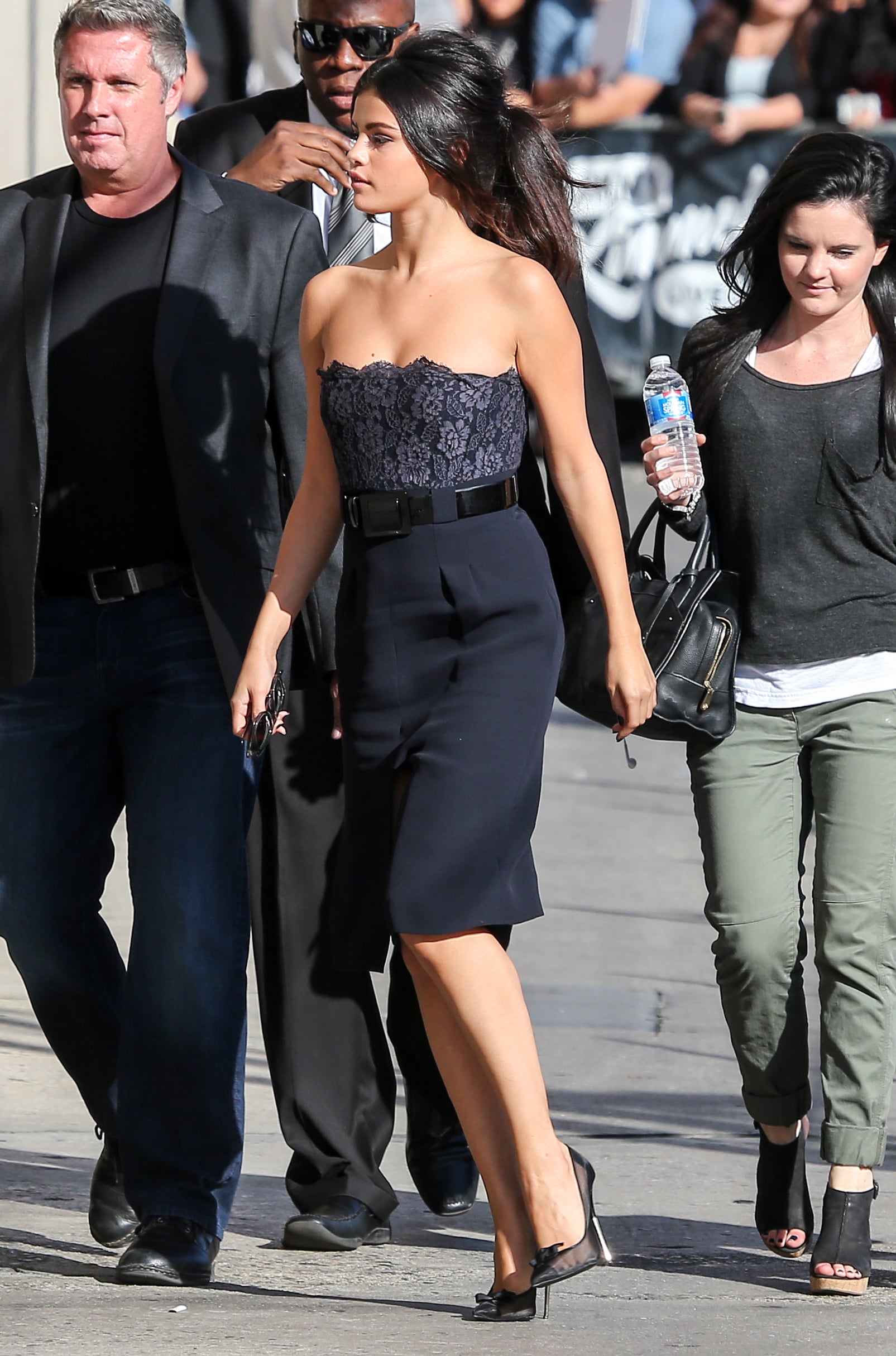 Admittedly, we're a tad addicted to the suspense — and fashion-filled — show, Scandal and it's nice to know we're not the only ones — Selena Gomez is apparently a fan as well. Last night, she sported a strapless, navy Chanel dress and Tom Ford heels for an appearance on Jimmy Kimmel Live and later posted pics to Instagram, captioning them "Chanel x Tom Ford #oliviapopestyle."
So naturally, we must weigh in. How do you think she did? Would the gang at OPA be proud? Take a look at her outfit and let us know in the poll below.