Shop Leather Jackets and Floral Dresses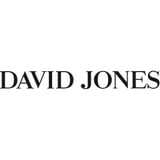 We've partnered with David Jones to help you live outside the seasons this Winter.
Don't know if you've noticed, but Australia's weather can be rather temperamental. Seriously . . . you would be wise to check the forecast and plan your wardrobe to suit for the entire week — if not, you'll either be rocking a bomber and overheating on a 24-degree day or you'll ruin your Gucci fur loafers thanks to unexpected rainfall.
Whilst we dread bidding adieu to Summer, we can't help but feel a little bit giddy over the fact that Winter fashion is finally here. Who knows what the weather will bring us come June, and so it's essential that we know how to dress for our unpredictable climate — whether it be hot, cold, windy or rainy. Scroll to see the looks we're loving from this year's Winter collection available at David Jones.