Shop Runway Bags from New York Fashion Week 2017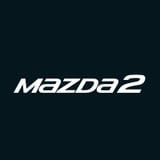 We're presenting the best moments from New York Fashion Week, in partnership with Mazda. Go somewhere you'd rather be with Mazda2, available in chic hatch and stylish sedan.
The best way to get a grip on upcoming trends? Bags, of course. Grab the season by these perfectly detailed handles and leave no outfit unadorned. We're inspired by the streamlined structures and the bold pops of colours popping up against the Fall '17 backdrop. Texture is key as we reach into suede, leather, and pebbled finishes. We can't wait to introduce you to the statement-makers sweeping the runways, so let's not take a minute longer to get to it. Explore all the intricacies of the season to come, here.