Shop Shoes and Bags From London Fashion Week Autumn 2017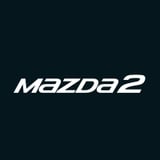 We're presenting the best moments from London Fashion Week, in partnership with Mazda. Go somewhere you'd rather be with Mazda2, available in chic hatch and stylish sedan.
London Fashion Week is full of the unexpected and eccentric moments, with home-grown design talent showing us what they have to offer for Autumn/Winter 2017. While we swoon over the full-length shots of the catwalk looks, the accessories can be overlooked. But they're often our favourite part of the collections. So it's time to take a closer look at all those shoes, bags, and other details fresh from the LFW. Your next It bag is waiting!