Shop the Tropical Prints Trend Online: Say Aloha with this Island-Inspired Edit from Altuzarra, Topshop, ASOS & more!
Say Aloha to Tropical Prints: Shop The Trend!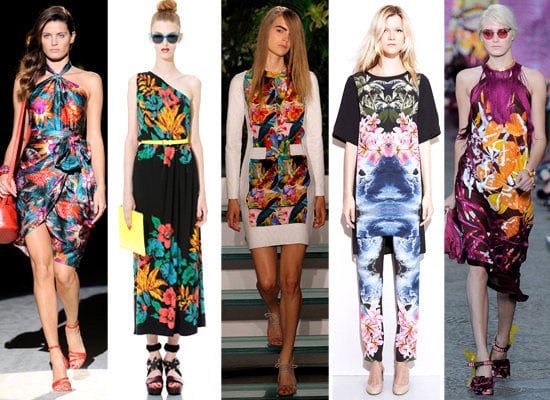 From right to left: Salvatore Ferragamo, Marc by Marc Jacobs, Altuzarra, Stella McCartney, Missoni
Stretch out the holiday vibe of Summer with this punchy print. We got a taste of the island life from designers like Altuzarra, Salvatore Ferragamo, and Stella McCartney to name a few, and were thrilled to see brands like ASOS and Topshop giving their own take on the trend (and being a bit kinder to our wallets). This look definitely has Hawaiian roots, but also calls to mind far off beach excursions like Tahiti, Fiji, and Bali — giving us even more motivation to take a much-needed vacation. These flowers might be bold, but the styling tips are easy; simply pair printed trousers or blazers with minimal accompaniments for a chic and modern take on the trend. Or, don a vivid patterned dress with strappy heels for a standout evening ensemble. Click below now to shop our favourite palm-tree prints, vibrant floral motifs and surf-inspired silhouettes. Aloha, indeed!