Sportsgirls Interactive Change Room Mirror Allows You To Share Your Potential Shopping Purchases Via Facebook and Twitter!
Mirror, Mirror: Try Out Sportgirl's Interactive Change Room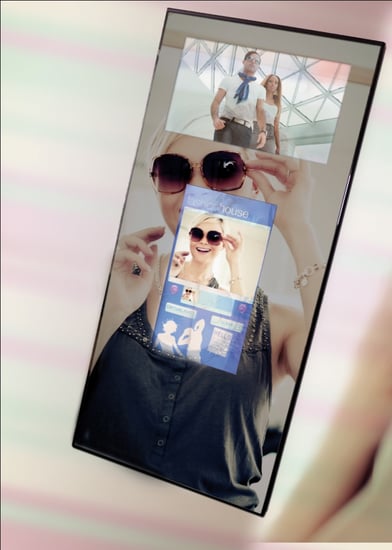 Have you ever hit the shops solo only to wish you'd dragged your bestie/mum/boyfriend along so you have that all important second opinion? Well, Sportsgirl has eliminated the need to bring your entourage into the change room thanks to their fandangled interactive, touch-screen mirror. Some seriously high-tech wizardry allows you to snap yourself in said outfit and post it to your own social networks via Facebook or Twitter to receive instant feedback on your sartorial choices. Whammo! It's like conducting a real time Rate It or Hate It on your potential purchases. Can't be bothered lugging your goodies home, or looking for a size that's not in-store? You can also purchase online and have your package delivered to your door. What will they think of next? Try it out at Melbourne's Chapel Street flagship, with more stores nationally set to follow suit.