Spring 2011 New York Fashion Week: Jason Wu
2011 Spring New York Fashion Week: Jason Wu
The Wu-nderkind designer has stepped up to the neutral palette plate and slammed a blindingly bright ball of hues out of the park! But we're used to game clinching homeruns from Wu, aren't we? We've been seeing an array of beautiful nude looks from almost every designer this season but who doesn't want to also wear warmer, more effervescent colours in the sunnier months? For this collection, Wu took inspiration from a handful of stylish eras including the 1940s (tweeds, nip-waist detail means flattering for our figures!, and corsages) and the 1970s (turbans, bumblebee stripes, and can't miss 'em floral patterns).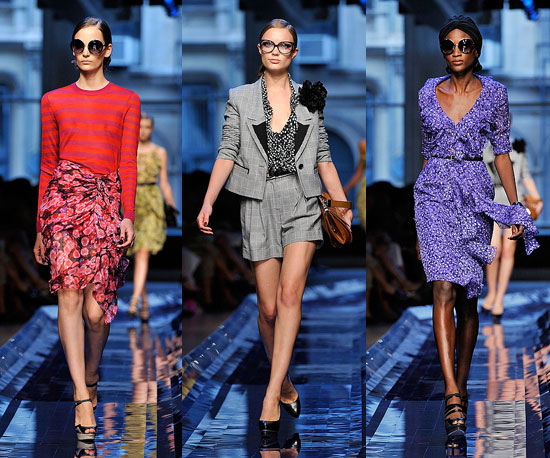 The juxtaposition of classic female proportions against a Studio 54 mood gave way to a surprisingly harmonious explosion of cut and colour. Other notable mentions? Ruffled edges, oversized Jackie O.-esque shades, transparency, purples, fuchsias, and the debut of the designer's new logo, "Miss Wu." She's an adorable little owl illustration sure to be found on his Spring 2011 bags and sunglasses – just you wait.

To see all of the pics from the Jason Wu show,
.