Spring 2011 New York Fashion Week: Richard Chai Love
2011 Spring New York Fashion Week: Richard Chai Love
What better way to herald the beginning of New York Fashion Week than with a little love? A little Richard Chai Love, that is. Chai hasn't strayed too far from his trademark feminine roots, and the result is downright gorgeous. I was happy, giddy even, to see Chai's version of delicate layering as it practically floated down the runway! Highlights: sheer pants billowing under light grey shorts, perfectly tailored boyfriend blazers paired with soft blue tees and maxiskirts, and navy bandeau tops peeking through nude maxidresses.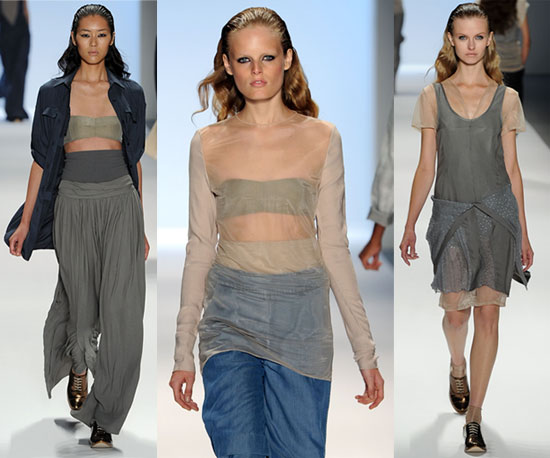 As a bonus, models wore metallic oxfords for just the right amount of accessory sparkle. As the finale looks filed down the runway, we spotted Style Rookie's Tavi Gevinson and Phillip Lim across the way. I'm sure they will wholeheartedly agree that Chai whipped up a dreamy collection of Spring 2011 must haves.
To see all of the pics from the Richard Chai Love show, read more.