Spring Fashion Trends 2017 With PANDORA Rose Collection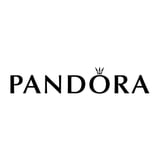 The DO PANDORA campaign inspires women to be true to themselves and dream big. To celebrate this, we've partnered with PANDORA Jewelry to explore how personalising your jewellery can simultaneously express who you are and elevate your wardrobe.
It seems like everyone is escaping to enjoy the European Summer right now. Whether sun-soaked Italian days are on your horizon, or if you're just trying to dream away Winter blues, it can't hurt to start planning your Spring wardrobe now, can it? After a preview at Mercedes-Benz Fashion Week Australia, the hero trends for the sunny season will see a rotation of crisp linen, gingham, ruffles (both big and small), and tropical floral prints worthy of a plane ticket to paradise.
When it comes to accessorising, rose is a fitting hardware accompaniment to style back with such feminine dressing, so layer the heartwarming hue like an Italian It girl with rings, charm bracelets and fine necklaces. Need a visual? We're at your service with this exclusive Spring fashion shoot featuring the PANDORA Jewelry Rose Collection. Keep reading to find out how each piece instantly adds a hint of elegance to Spring's biggest trends.