Steven Khalil Charity T Shirt
Steven Khalil Just Designed a T-Shirt, Here's Why
We can't say no to a new basic tee, and if it's for a good cause, the answer will always be a resounding yes.
One of our favourite local designers, Steven Khalil, has teamed up with Project Futures — an Australian not-for-profit organisation that educates the public about human trafficking and slavery — to help raise not only funds, but also awareness about the issue. There are currently 45.8 million people enslaved worldwide, so it's more than time to shed light on this problem.
The charity tee designed by Steven Khalil retails for $99 and every last cent going towards Project Futures and their fight against human trafficking. "One hundred persent of the profits go directly to helping end modern slavery and cover a range of services from medical treatment to psychological service," says Clare Pearson, CEO of Project Futures. "One T-shirt equates to one bicycle for a child to independently attend school each day, which means opportunities for future independence and employment. Five T-shirts cover all resources for the outreach program for one month, providing soap, education and food to women and children living in circumstances of homelessness and sexual exploitation."
Keep scrolling to buy the tee, this is one purchase you won't regret.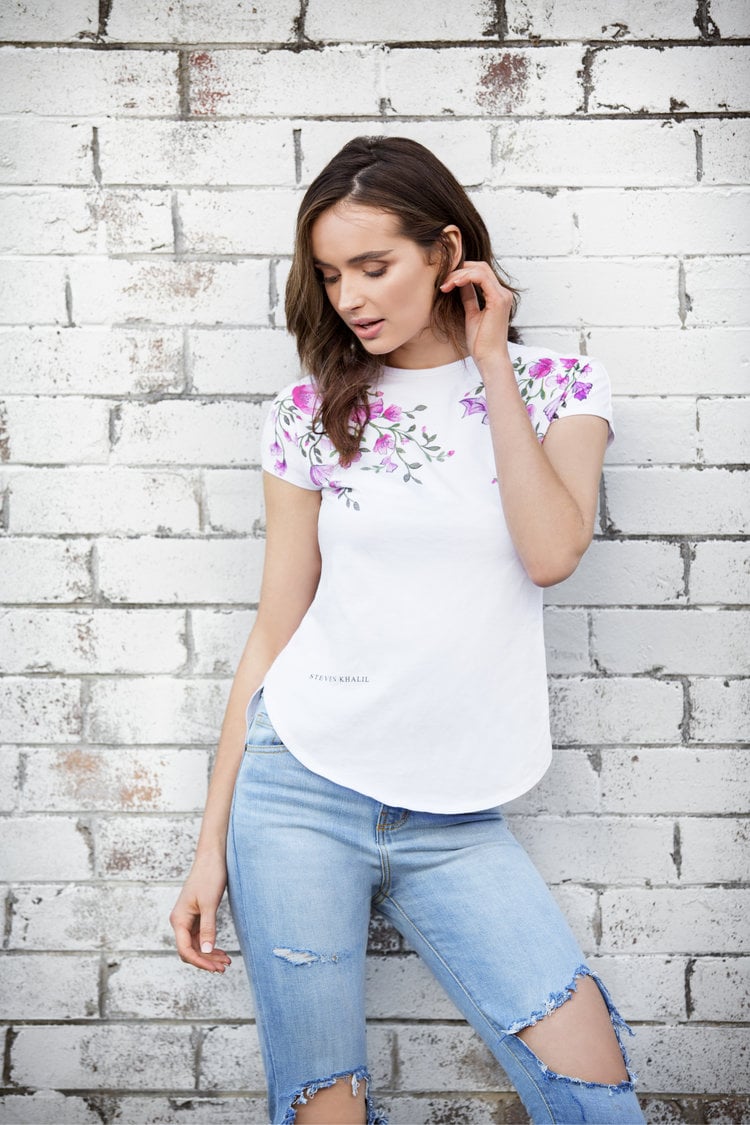 Steven Khalil Charity Tee ($99)