Stylish Winter Outfit Ideas with Tights and Stockings
This Forgotten Accessory Is Completely Transforming Our Winter Style
We're not too proud to admit that when the cool weather hit, we momentarily forgot how to dress ourselves. After spending hours on Pinterest with clever search terms like "cool Winter outfit ideas" (original, no?) we noticed some of the biggest style stars — Kaia Gerber, Kendall Jenner, Gigi Hadid — bringing back a Winter fashion accessory we had completley forgotten about.
They're all wearing tights, and now, so are we.
To make humble tights feel current we're opting for sheer pairs over opaque ones, paired with A-line mini-skirts and ankle boots. Fishnets are here to stay for another season (worn under trusty denim jeans, of course) and statement socks are having a moment too — honestly, the styling power of hosiery is endless!
If you're looking for a modern tights selection (not your grandmother's stockings), Totally Tights has launched as the online home of brands including Bonds, Voodoo, Razzamatazz, Kayser and Sheer Relief, stocking everything from the basics to fashion-forward and maternity options.
POPSUGAR Editorial Director Amanda Bardas, and Fashion Editor Kate McGregror, interviewed Totally Tights ambassador, the always-chic Mimi Elashiry about how she likes to wear hers.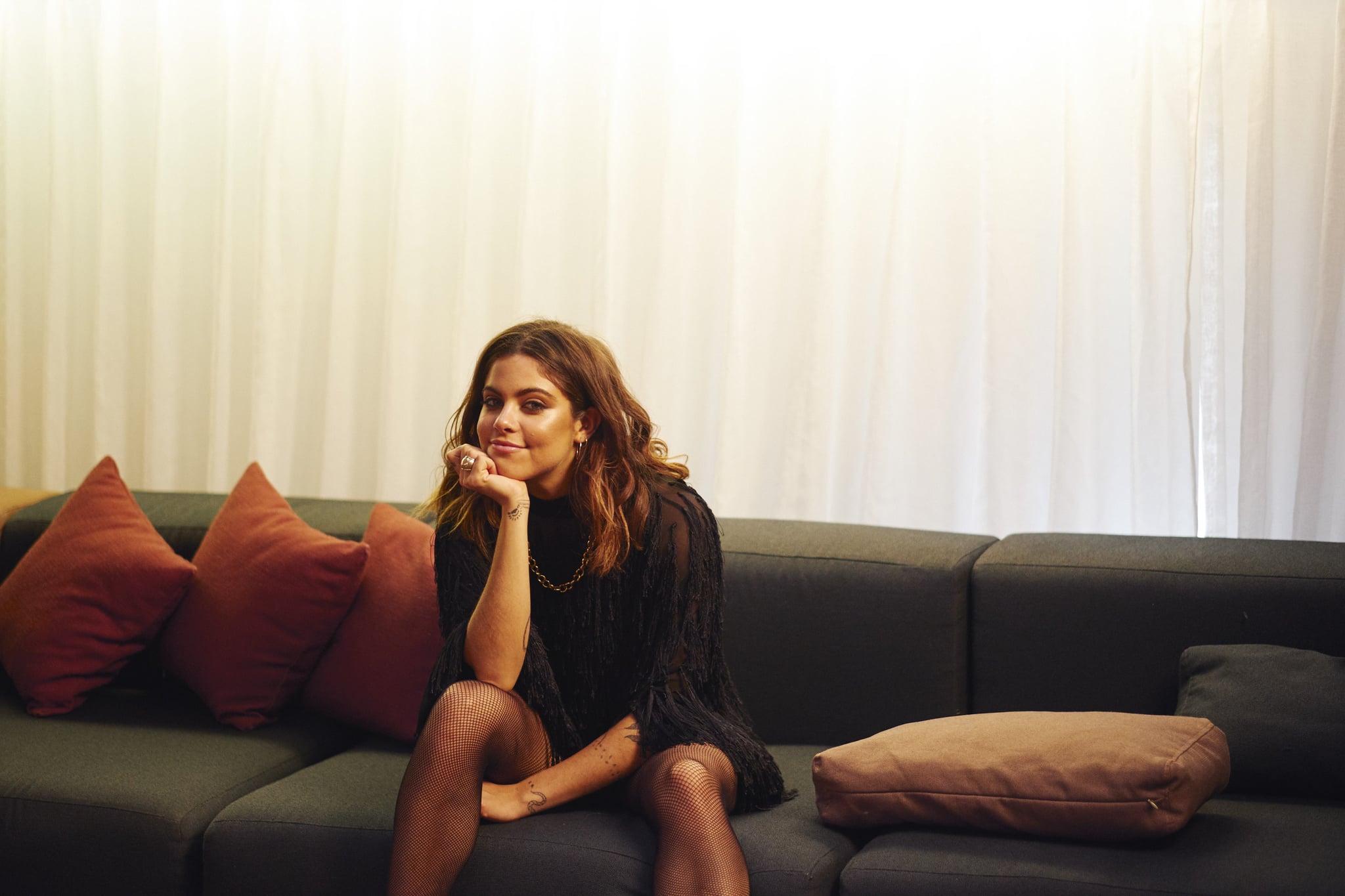 Image Source: Totally Tights
POPSUGAR Australia: How do you like to style your tights?
Mimi Elashiry: I'm a big fan of tights, have been ever since I was kid — I can remember wearing them every day as a little ballerina, the feeling of being snug and tight with that elastic around your waist feels like home! I've recently become a big fan of fishnets. Shifting from the trend driven larger netting to smaller, more classic designs. At the moment I'm loving styling my Razzamatazz Fishnets, wearing them under ripped jeans or pants, and pulling them up above the waist.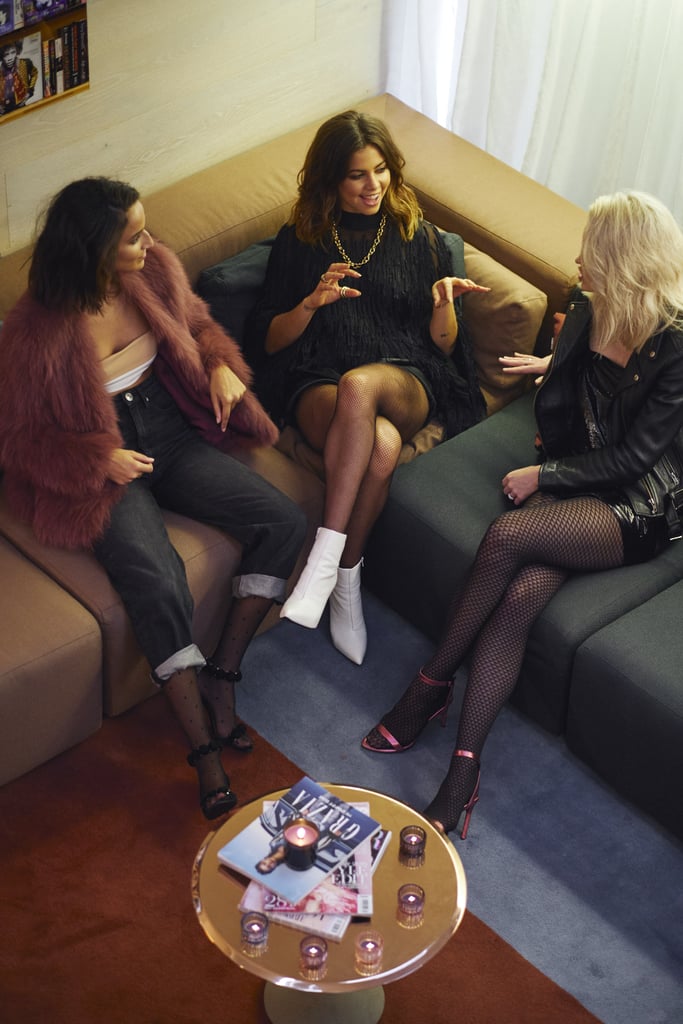 Image Source: Totaly Tights
PS: How do you wear them to make them look cool?
ME: Tights are already cool! But a beautiful pair of sheers, or some edgy fishnet tights are certainly sexier than bare legs, I think.
PS: What should you avoid wearing with tights?
ME: It just depends on your style. I personally wouldn't wear them with figure-hugging or bodycon dresses, because I'm petite and I like to mix volumes in my outfits to make them more interesting. [I'll style] tights with boxy shorts or flowy tops.
PS: Your style is very often boho which lends itself perfectly to Summer's flowy fabrics. How do you stay true to your style in Winter?
ME: I think you have me all wrong . . . My style was boho in 2012! I would describe my style now as eclectic. I still love fabrics, silks and garments that flow, but I actually prefer dressing in the winter. I wear a lot of black and red, and a lot of leather . . . And I have a solid collection of wearable bondage — I love pieces by Deadly Ponies. [They are one of my] secrets . . . I pair with heavy winter pieces and tights to balance their edginess and create a look that's all my own, that you wouldn't see on someone else on the street.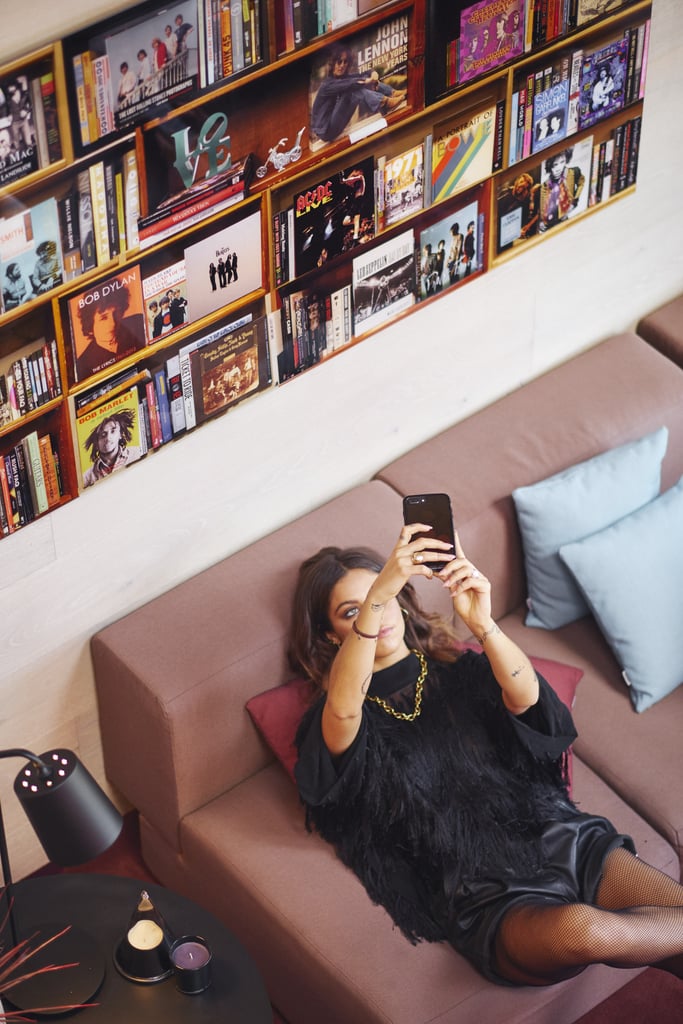 Image Source: Totally Tights
PS: So, important question: How do you keep your tights from falling down?
ME: I always wear a black high-waisted g-string, boy leg undies or a leotard over the top as well — an old dancers' trick. But quality tights will never fall down, especially if you're getting the right length for your height.
PS: What are your thoughts on wearing heels with tights? Is there a style that works best?
ME: Of course there is! Boots work well obviously, but I love a contrasting coloured heel over black tights. I rocked that exact look at our Totally Tights styling suite, one of my go-to looks.
PS: We've seen coloured tights make a comeback this year — any tips for styling them?
ME: Go bold! I've worn my blue Voodoo Colour Burst Tights under a pair of clear vinyl jeans . . . which is a bit extreme! But that's what the trend is about, you need to embrace making a statement.
PS: Lastly, for the uninitiated: Tell us the difference between tights, leggings and stockings.
ME: OK! I would say leggings have no feet and can be anything from gym gear to galaxy leggings. Stockings are made to not be seen, such as ballet stockings or sheer stockings. And tights are a type of stocking, but are thicker or more fashion driven styles — like block coloured tight, or a houndstooth patterned tight.
WATCH: The POPSUGAR Australia Team Talks Tights With Mimi Elashiry