Sydney Sample and Online Sales This Week: Big Discounts on Peeptoe Shoes, Ginger & Smart, Longchamp, Rachel Gilbert + More
Fab's Sale Guide: Sydney and Melbourne In-store, Warehouse & Online Sales!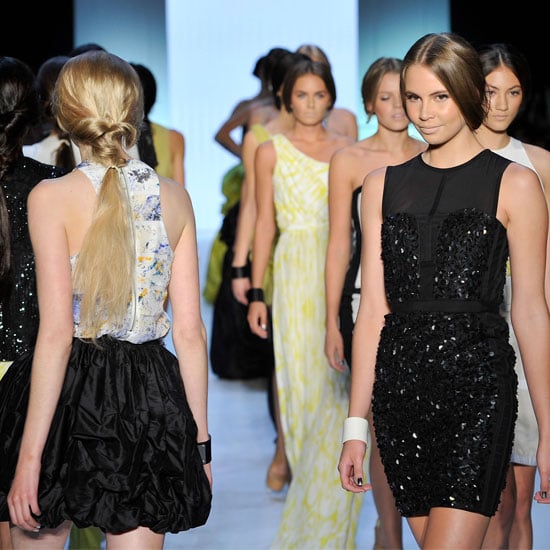 Rachel Gilbert Warehouse Sale
When: Fri 30th March 7.30am - 7.30pm and Sat 31st 10am - 2pm
Where: 3B, 32 Ralph Street, Alexandria, NSW
What: All dresses and clothing stock on sale at heavily reduced prices
Cosmopolitan Shoes Clearance
When: Wed 28th 10am 6pm, Thurs 29th 10am - 7pm, Fri 30th and Sat 31st March 10am - 6pm
Where: 1-5 2/22 Knox Street, Double Bay, NSW
What: Up to 60% off Balenciaga, Lanvin and YSL with nothing over $300
Ginger & Smart Annual Pop-Up Sale
When: Thurs 29th March 5pm - 8pm, Fri 30th 8am - 6pm  and Sat 31st 9am - 5pm
Where: 55 Mentmore Ave Rosebery, NSW
What: Spring/Summer stock at up to 70% off
Peeptoe Shoes Online Warehouse Sale
When: Wed 28th March until sold out
Where: Online
What: Shoes, clutches and jewellery at up to 75% off
For more from super sales . . .
The Wonderland Sample Sale
When: Thurs 29th March 8am - 8pm and Fri 30th 8am - 6pm
Where: Studio 2.10, Level 2, 50 Holt Street Surry Hills
What: Past and current season collections priced between $10 and $50
White Suede and Autonomy Sale
When: Sat 31st 9am - 6pm
Where: Lot 4, 4 Railway Place, Richmond, VIC
What: Up to 80% off past season stock including seconds and samples
Natasha Gan Warehouse Sale
When: Fri 30th and Sat 31st March 9am - 4pm
Where: 252 Mitchell Road, Alexandria, NSW
What: Up to 80% off samples and past season clothing and accessories

Longchamp and Hunt Leather Sale
When: Fri 30th March 10am - 6pm, Sat 31st 10am - 5pm, Sun 1st April 11am - 4pm, Mon 2nd 10am - 6pm
Where: 77 Dunning Avenue, Rosebery, NSW
What: Up to 70% off Longchamp and Hunt leather brands